Pool Party Menu
Party by the Pool With This Menu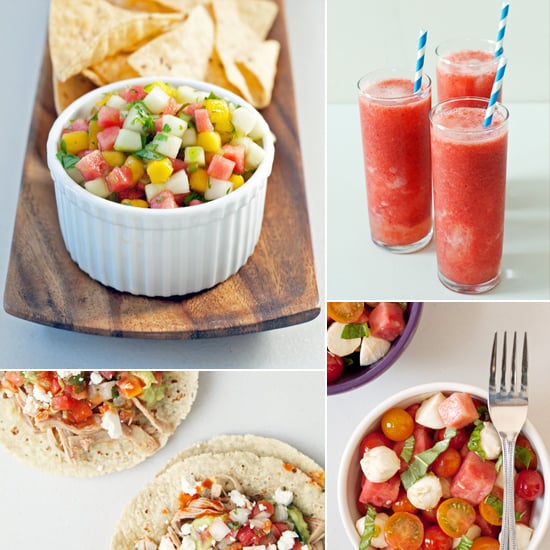 Nothing says Summer like a pool party — and we have just the menu you need to make a splash. Loaded with cool twists on classic recipes, this menu will leave even the serious swimmer satisfied. Start with fruit-filled appetizers like mango salsa, and end on a smoky, sweet note with s'mores popsicles. With no grill or serious prep necessary, these dishes are meant to be easy, so you can spend as much time in the sun as possible.
Spiked Strawberry Slurpee
Consider this drink an adult slurpee. More formally know as a Redhead in Bed, this fruity concoction is light, refreshing, and easy to drink. Because the vodka isn't overpowering, it's the perfect cocktail to enjoy on a hot day. Top the cocktail with chilled Riesling, and you won't be disappointed.
Watermelon Mango Salsa
Although tomato salsa is a classic, give your pool party a tropical twist with watermelon mango salsa, a slightly sweet take that's refreshing enough for a pool party. Although it's great with chips, you could serve it to your guests as a taco topping or even as a light side salad.
Watermelon Caprese Salad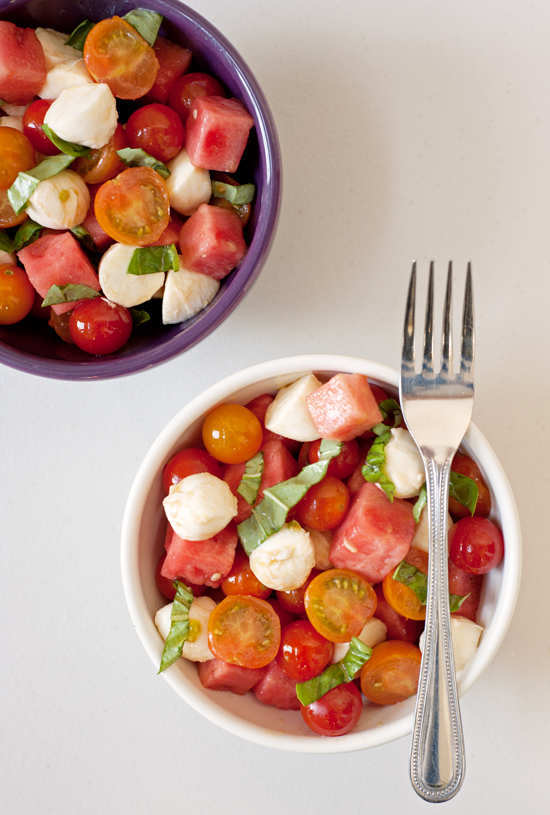 Take the watermelon from the mango salsa into this unique twist on a Caprese salad. Between the watermelon, tomatoes, and mozzarella, this ultrasimple recipe is both sweet and creamy. Add a drizzle of oil and vinegar to tie together the cooling dish.
Keep reading for the complete menu after the break.
Turkey Tacos
Instead of serving turkey sandwiches, try turkey tacos. They take almost no time to prepare, and the options for toppings are endless. Just don't forget to include the classics like guacamole and pico de gallo!
S'more Popsicles
No need to wait until the sun goes down for a campfire when you can have these s'mores popsicles . They have the same great flavor of s'mores with a chilled twist: the first bite of roasted marshmallow ice cream, crisp chocolate, and crunchy graham crackers will keep anyone satisfied on a hot Summer day.