Popcorn Trend
Popcorn: It's Not Just For the Movies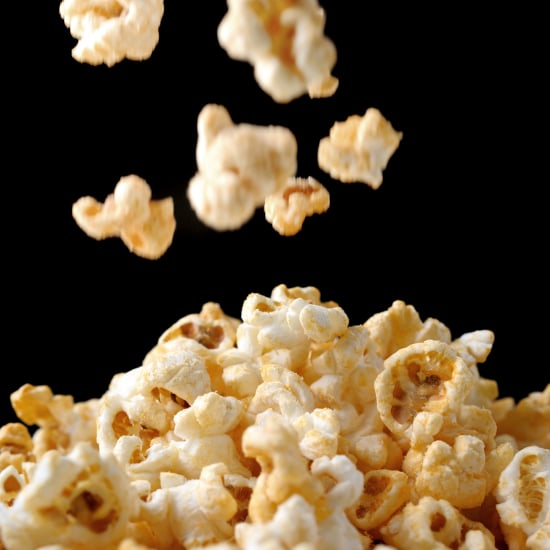 Remember when popcorn was merely a treat to eat on weekends at the movies or curled up on the couch with a Blockbuster flick? Those days are long gone. In the past year, popcorn's proven itself to be the new bar nut as well as a luxurious dessert.
We first noticed the trend at restaurants, in every application: as truffled popcorn, alongside cocktails at the bar in San Francisco's Bourbon Steak; as a flavoring agent in popcorn soup at WD-50 in New York, and as the stand-alone star at Manhattan's Populence, an entire store devoted to flavors like ginger caramel, tangy raspberry, and sweet cinnamon.
But that's not all; the volume of artisanal gourmet popcorn bubbling up in supermarket chip aisles has astounded us. Minnesota-based Angie's sells Boomchickapop sea salt popcorn, prized for its simple list of ingredients and fresh-tasting flavor. Quinn Popcorn out of Massachusetts, with its Quinn Parmesan and Rosemary popcorn, has reinvented the concept of powdered cheese on microwaveable popcorn. And California's 479º Popcorn offers flavors like Fleur de Sel Caramel (trust us: kettle corn's got nothing on this stuff).
We're happy the puffed grain has hit the mainstream food circuit in a major way and have no qualms (yet!) about the exotic riffs in unlikely spots that we're seeing. But tell us; how do you feel about the burgeoning popcorn trend?