Popular Western Sushi Rolls Quiz
Name That Sushi Roll!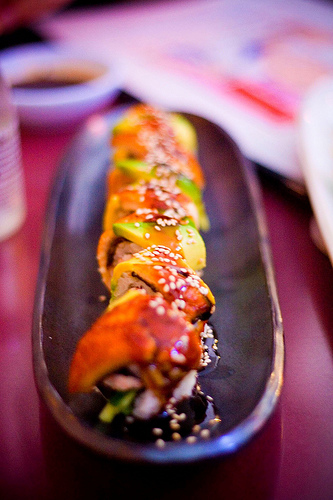 My current cuisine du jour is sushi. It's lowfat, filling, and adorably bite-sized. I love it so much that one of my culinary resolutions is to learn how to make it.
I recently tested your knowledge of sushi vocabulary. Many of you did surprisingly well, so I thought I'd see how you fared when it comes to the ever-popular Western sushi rolls that dominate America's Japanese restaurants.
I'll show you a photograph of a roll, and you tell me what it's called. Ready for a visual feast? Get started!
Source: Flickr User Phu Son
Name That Sushi Roll!