Pringles Stix Review
Taste Test: Pringles Stix
Pringles . . . in stick form? With the relaunch of Pringles Stix ($3) in Pizza, Cheese, and Honey Butter flavors, many in our office scoffed at the unfamiliar shape and wondered how the Pringles Stix fared compared to the company's famed flaky chips. However, the experience and flavors of the sticks weren't what we anticipated. Keep reading to see our tasting notes and rating.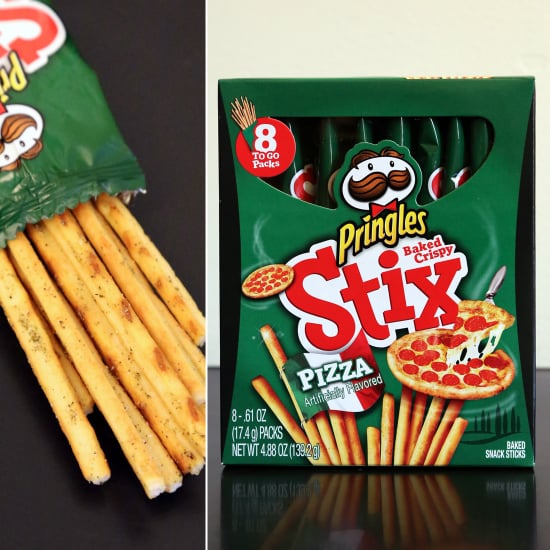 Pringles Pizza Stix
Our tasters sang praises for this pizza flavor. Described as packing plenty of pizza-like flavors, one taster even ventured to say, "I want to go back in time so my mom can pack these in my lunch box." Another likened the sticks to Italian cheesy bread topped with plenty of basil and oregano.
Tasters' average rating:

See the other flavors.
Pringles Cheese Stix
If you love Flavor Blasted Xtra Cheddar Goldfish, then you'll appreciate the powdered cheese atop these sticks. Such was the case for our taste test. Most thought the flavor was just OK, and found the synthetic cheesy flavor off-putting. Others liked the cheesiness, but just wished each stick had a heftier sprinkling of the cheese.
Tasters' average rating:

Pringles Honey Butter Stix
Tasters were completely divided as scores of "one" and "five" littered the tasting sheet. Those who like salty-sweet-buttery treats appreciated the Honey Butter Stix, while others found them sickly sweet and artificial-tasting. If you don't like butter cookies, then this salty-sweet combo's probably not for you.
Tasters' average rating: