Product Review: Kettle Krinkle Cut Cheddar & Sour Cream Chips
Taste Test: Kettle Krinkle Cut Cheddar & Sour Cream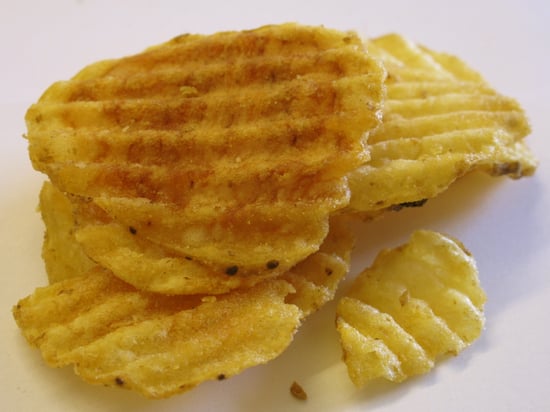 From Jalapeño to Fully Loaded Baked Potato to Curry Ketchup, I've pretty much never met a Kettle Chip I didn't like. And now, I can add yet another flavor to my list: Krinkle Cut Cheddar & Sour Cream.
Since Cheddar and Sour Cream isn't exactly original — I've loved the Ruffles version since I was a little kid — Kettle had to find another edge. It comes in the form of texture, with a blaring crunch that truly outdoes any other ridge chip. The sound of each bite, it seems, reverberates throughout the walls of the office.
I wish it had a heavier sour cream taste, but the cheddar flavor earns points for being prominent without seeming artificial. Have you tried this new item? What do you think: is it the best Kettle flavor to date?