Pumpkin Won't Be in Short Supply For 2010
Don't Expect Pumpkin Shortages This Holiday Season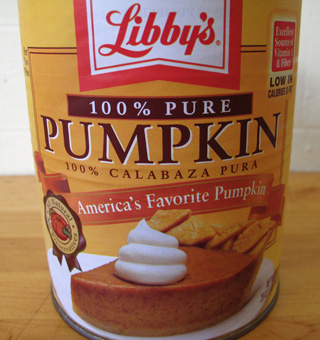 Did last year's canned-pumpkin deficit leave you in short supply? If you're starting to get worried come Halloween and Thanksgiving, simmer down: sources say pumpkin won't be in short supply this year.
Although 2009's wet Summer caused flooding and harvesting problems, less rain, a hotter season, and planting of a larger crop have helped out production at Libby's, the canned-pumpkin company that processes 95 percent of the solid pack pumpkin sold in America.
That's great news for the 50 million pumpkin pies that'll be made this holiday. Have you had a hard time locating canned pumpkin so far?