Queso Recipe With Chorizo
Four-Cheese Queso Dip Is So Wrong It's Right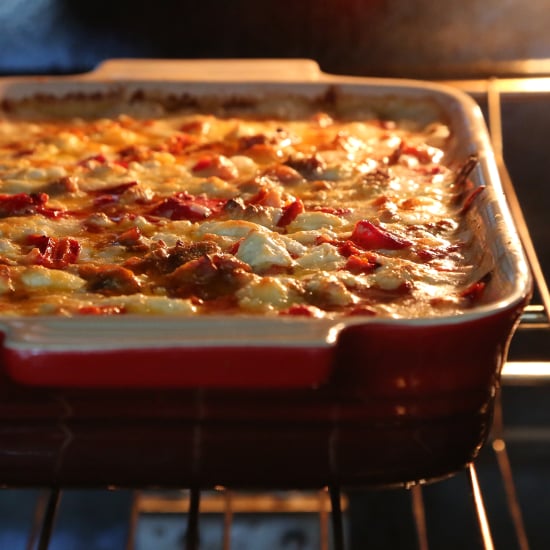 The next time you get a craving for gooey chorizo-filled queso dip, there's only one thing to do: make this amazing cheese dip! Sure, it has nothing to do with seasonal eating, but that's OK. Sometimes it's nice to break the rules and just enjoy a dip because it tastes really good.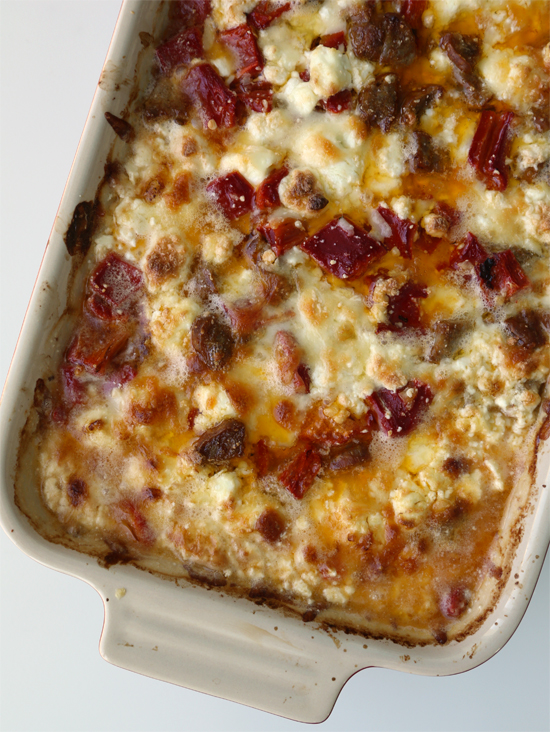 A combination of queso fresco, white cheddar, mozzarella, and goat cheese, this queso is addictive and delicious. To make it vegetarian, simply omit the chorizo. To check out this recipe — I'm definitely making it again! — keep reading.
Notes
Use smoked mozzarella cheese for more fire-licked flavor.
Ingredients
1 cup queso fresco, shredded
1 cup white cheddar, shredded
1 cup mozzarella, shredded
1 cup fresh goat cheese, crumbled
1 cup Mexican chorizo sausage, cooked and crumbled
1 cup roasted poblano or red peppers, diced
Tortilla chips, for serving
Directions
Preheat the oven to 375°F.
Combine all of the ingredients in a large bowl. Pour into an oven-proof serving dish.
Bake until the cheese is melted and bubbling, about 20 minutes. Enjoy immediately.
Serves 6 to 8.
Information
Category

Dips, Appetizers

Cuisine

Mexican
Photos: Anna Monette Roberts