Quick Pickling: Spicy Pickled Vegetables
I am a diehard pickle fanatic, but I realize the same doesn't apply for everyone. This easy pickling recipe for spicy vegetables, however, could convert even the biggest pickle skeptic. The medley of crisp haricots verts and pearl onions goes well in conjunction with meaty carrots and a subtle jalapeño bite. These veggies are the perfect accessory for a Bloody Mary or lunchtime sandwich. Although this recipe makes a large amount of pickles, my supply is dwindling fast! To stock up on your own,
.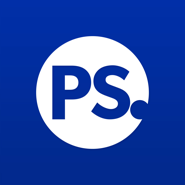 Ingredients
6 cups water
4 teaspoons kosher salt
1 teaspoon ground cumin
1 pound baby carrots
2 cups pearl onions, peeled (about 10 ounces)
1/3 cup sliced jalapeño peppers (about 2 large)
8 ounces haricots verts, trimmed
4 cups white vinegar
Directions
Bring first 3 ingredients to a boil in a large saucepan.
Add carrots to pan; cook 2 minutes. Add onions; cook 1 minute. Add pepper slices; cook 1 minute. Add beans; cook 1 minute. Remove from heat; stir in vinegar.
Let stand at room temperature 1 hour.
Pour into a large bowl; cover and refrigerate 24 hours. Store in an airtight container in refrigerator up to 2 weeks.
Makes 20 servings of 1/3 cup vegetables each.
Information
Category

Other, Condiments/Sauces

Cuisine

Mexican