Rachael Ray Burger Bash 2013 Interview
Rachael Ray on How She Keeps Up With a Growing Burger Bash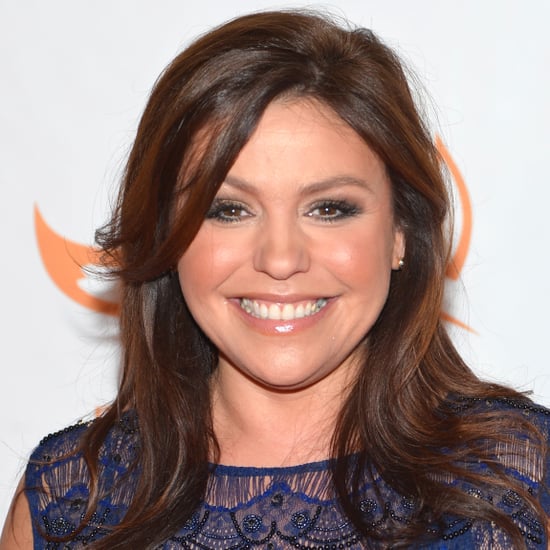 From The Q to the Grand Tasting, the South Beach Wine and Food Festival has many flagship events, but none is more sought-after than the Burger Bash hosted by Rachael Ray. Every star chef from Masaharu Morimoto to Guy Fieri has vied for top prize at the twice-yearly event (which is also held every Fall at the New York City Wine and Food Festival).
We sat down with Rachael Ray just before she took the stage to announce the coveted People's Choice Award. She shared her thoughts on South Beach versus Miami, patty purists, and how she manages to taste all those burgers.
PopSugar: So how many Burger Bashes has this been for you?
Rachael Ray: Seven.
PS: What's different and what's new this year?
RR: Nothing's new about our event, except it gets bigger every year. What I love about our event is that I think it really embodies what I love about food: everybody's welcome, and it's for everyone. Whatever your skill level, whether you're rich or poor, young or old, good food should be for everybody. That's why you see the world's greatest chefs coming out and putting their souls between the buns.
PS: How many burgers are in the running at this year's event?
RR: 34.
PS: Is that the most you've ever had?
RR: It's the largest number of entries, yeah. It's the biggest we've ever had — it grows every year.
Find out if she's really eating 34 burgers when you keep reading.
PS: And how are you guys adapting judging-wise as Burger Bash grows?
RR: I never get to judge. It's my event, so I can't; that wouldn't be fair. I want to stay on the right side of the bun with everybody.
PS: So are you really eating 34 burgers?
RR: We go around and say hello, and if it's a burger that's new for us, my husband and I go around and try a bite. So, you know, we run an extra mile at the gym that day, we try and skip lunch, and then we have one bite of everything.
PS: Any premonitions about tonight's event?
RR: It usually comes down to a lot of the same favorites every year. But every year it gets bigger, so you never know.
PS: Do you feel that there's a distinction between the New York City and the South Beach Burger Bash events?
RR: There's burger places from all over, so no. I just think burgers made with soul are tasty, and there's a whole room full of tasty.
PS: When it comes to burgers, are you more of a purist, or an adventurous burger eater?
RR: I'm an adventurous burger eater. I think anything can be made into a burger.
PS: [Burger Bash judge] Geoffrey Zakarian was saying he pulls the burger patty out of the bun in order to taste it on its own.
RR: There are the burger purists, too. But I'm a little more liberal.
— Additional reporting by Nicole Perry