Radeberger Pilsner Review
Beer of the Day: Radeberger Pilsner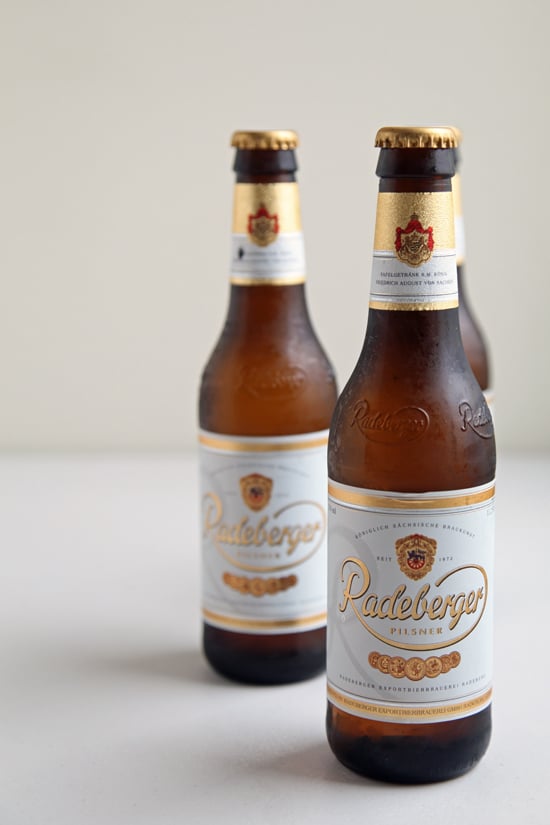 Since we couldn't make it to Oktoberfest this Fall, it seemed fitting to sip on a German-brewed beer in hopes of its transportative properties. With that in mind, we bring you a classic Teutonic tipple: Radeberger Pilsner ($8 for 6). Founded in 1872, Radeberger is purportedly the first German brewery (still in business) to produce pilsner exclusively and has earned an impressive assortment of fans since then, including King Frederick Augustus III of Saxony and Chancellor Otto von Bismarck.
Keep reading to find out if this German import is up to snuff.
Lovers of lighter lagers, this golden brew is for you. Like a jazzed-up version of Coors Light, this beer delivers for those looking for a refreshing beer that still peppers the palate with hops-forward flavor. Despite its Germanic origins, we'd recommend making this your beer of choice for watching Monday Night Football at home, a decidedly American pastime, as it would pair exceptionally well with salty snacks. This pilsner is an easy-drinking, ever-so-slightly fruity option that is sure to please.