Rapper Jay-Z to Open His 40/40 Club at Select US Airports
Jay-Z's 40/40 Club: Coming Soon to an Airport Near You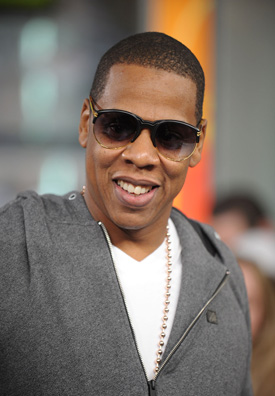 Who says airports can't be fly? Rapper and hip-hop mogul Jay-Z has decided to give Americans a newfound reason to travel by opening outposts of the 40/40 Club, his sports bar, at various airports across the United States, Slashfood reports.
So if you've got any TSA dirt to get off your shoulder, rest assured that you can at least enjoy some eats and ESPN on the screen at the 40/40 while you're at it.
For more details on the menu and all the club's tricks, check out the full story at Slashfood.