Reader Recipe: Key Lime Cake You may have heard of a key lime pie, but how about a key lime cake? TeamSugar member LaylaCams shared her favorite version over a year ago, but recently made it again and took pics for us!
She says it tastes even better than a key lime pie, and the amazing color would be great at a Spring-themed party. This cake is easy and fail proof — it's really a jazzed-up box mix — and comes together in a snap. Similar to the strawberry shortcake I made yesterday, this recipe's secret ingredient is jello.
To get the recipe — thanks for sharing LaylaCams! — and make one for yourself,
.
Submitted by TeamSugar member LaylaCams.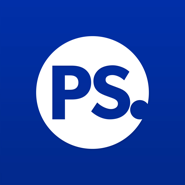 Key Lime Cake
http://www.allrecipes.com
Ingredients
Here's the recipe:
1 (18.25 ounce) package lemon cake mix
1 1/3 cups vegetable oil
4 eggs
1 (3 ounce) package lime flavored gelatin mix
3/4 cup orange juice
1/2 cup butter
1 (8 ounce) package cream cheese
3 tablespoons fresh lime juice
4 cups confectioners' sugar
Directions

Combine cake mix, gelatin mix, oil, eggs and orange juice. Pour into three 8-inch cake pans. Bake according to instructions on box. Allow to cool, then frost.
To make the frosting: In a large bowl, beat the butter and cream cheese until light and fluffy. Add lime juice and confectioners sugar. Mix well.
Information
Category

Desserts, Cake