This story was written by member girlA and comes from The Dairy Free Diva Recipe Exchange group in the YumSugar Community. I've never been very good at making breads, but this was very easy and SO DELICIOUS! I love potatoes and I love pesto, so it was a no-brainer — I had to make it and it smelled divine as it baked. And please note, this recipe makes 2 of these large loaves, not just one!
To get her recipe, keep reading.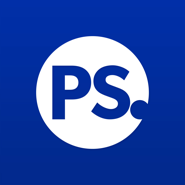 Pesto Potato Bread
1,000 Vegan Recipes Cookbook
Ingredients
1 C plain soy milk
1 C leftover mashed potatoes
3 Tbs pesto (I used Classico brand)
1 Tbs olive oil
1 1/2 tsp salt
1 tsp sugar
1 pkg active dry yeast (2 1/4 tsp)
1/4 C warm water
4 C all-purpose flour (or you can use bread flour), or more if needed
Directions
In a large saucepan, heat the soy milk until hot but not boiling. Stir in potatoes, pesto, oil, salt and sugar, stirring until well mixed. Transfer to a large bowl and set aside to cool to room temperature.
In a small bowl, combine the yeast and water, stirring to dissolve the yeast. Let the mixture stand for 10 mins then stir it into the potato mixture. Add about 1/2 of the flour, stirring to combine. Work in the remaining flour to form a soft dough, then transfer to a lightly floured surface. Add up to 1/2 C of additional flour, if needed.
Knead the dough until it is smooth and elastic, about 8 mins (I did for about 5 mins), using additional flour as needed to keep the dough from sticking.
Place the dough in a large bowl (use a pretty large bowl) lightly oiled, turning the dough to coat with oil. Cover w/ plastic wrap or a clean dish towel and let rise in a warm place until doubled in size, about 1 hour. Test dough by poking it with your finger. It is ready if the indentation from your finger remains.
Lightly oil a large baking sheet and set it aside. Punch down the dough and turn it out into a lightly floured surface. Knead the dough for 5 mins. Divide the dough in half (use a sharp knife), shape into two round loaves and place them on the prepared baking sheet. Cover again with clean plastic wrap or dish towel and let rise for another 45-60 mins.
Preheat oven to 375 degrees. Uncover dough and use a sharp knife to cut 1 diagonal slash in the top of each loaf. Bake until golden brown, about 25-30 mins. (I think they came out perfect at about 22-23 mins, but every oven is different). The bread is done if it sounds hollow when tapped on the bottom. (I didn't do this — seemed a bit too much to do to a piping hot loaf of bread). Cool on a wire rack for 30 mins before slicing. (I waited about 15-20 mins and it was so yummy warm)!
I know it seems like a lot of work, but it's actually very easy and so worth it! I'm making several loaves to give to neighbors for Christmas. Great with soup, stews or just for snacking! Enjoy!
Information
Category

Breads
Have you come across — or come up with your own! — delicious dairy-free creations lately? If so, be sure to post them to The Dairy Free Diva Recipe Exchange. It's easy to upload your photos and a description of the experience, and it could be featured on YumSugar! If you're new to the YumSugar Community, here's a detailed guide to posting to groups.