Reasons to Drink Tequila
4 Reasons Why You Should Love Tequila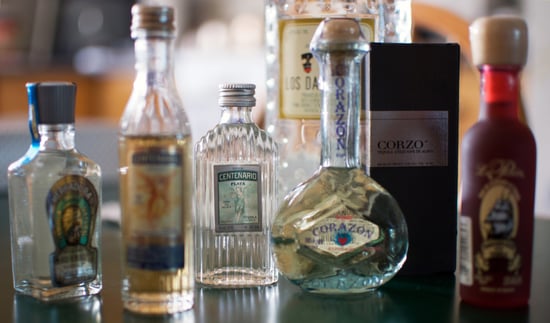 I'm the first to admit it: while I'll enjoy the occasional shot of tequila, it's not usually the first thing I'll order when I saddle up to the bar. But at a San Francisco Cocktail Week seminar, I learned a good bit about the basics of tequila — and just how awesome the Mexican spirit can be. Here are four legit reasons why tequila is seriously underappreciated.
Tequila's an easy transition for cognac lovers. Why? Because, like cognac, tequila is "much less reliant on oak flavors," than other fine spirits, tequila expert Ryan Fitzgerald explained.
Tequila often has room for more creativity than other spirits. Compared to cognac or bourbon, the regulations on tequila are much more lax. This isn't always a good thing, but it can be: in tequila classifications like blanco or reposado, producers have a lot of flexibility for the types and sizes of barrels that they can use. Corzo, for instance, uses toasted oak barrels, and distills its tequila not one or two but three times.
Like wine, price doesn't exactly determine quality. Case in point: a number of reasonably priced quality brands, such as Tequila Corralejo and Casa Noble. What's more, Ryan revealed that blanco — the least aged (and least expensive) of tequila classifications — is not a bad thing. "When you really love tequila, the blanco's where it's at. There's no room for error, and you get a true blue agave flavor that comes through," he said.
Tequila blends exceptionally well in cocktails. If you're new to mixing with tequila, Ryan suggested thinking about tequila's various flavor profiles, and how it might play into classic cocktails that would ordinarily call for other spirits. A few of his suggestions:

Try an oaky, "lowlands" style añejo in place of bourbon in a Manhattan.
Sub a milder, more vegetal blanco in a gin cocktail.
Try Ryan's favorite combination: any tequila with amaro, orange, and bitters.
Do you look at tasting tequila in the same vein as cognac, bourbon, or whiskey?