Rebujito Recipe
Happy Hour: Rebujito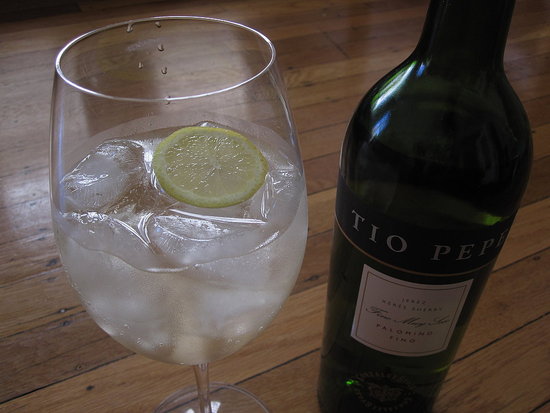 In 10 days, I'm going to Andalucia, Spain. I'm getting excited for my trip by listening to Bebe and drinking lots of rebujito. The wine spritzer native to Andalucia is a refreshing Summer sipper that Spaniards enjoy at the local fair. It's very easy to make and even easier to drink. I've been sipping it by the gallons! It does require that you seek out a decent bottle of Sherry, but this quick cocktail is worth it. To get the recipe, which isn't really much of a recipe, because all you do is mix the Sherry with Sprite, keep reading.
Ingredients
Ice
1 1/2 ounces fino Sherry, preferably Tio Pepe
3 ounces chilled Sprite
Directions
Fill a highball glass with ice. Add the sherry and Sprite and stir gently.
Makes 1 drink.
Information
Category

Drinks, Cocktails

Cuisine

Spanish/Portuguese