Recipe For Baked Ricotta Cheese
Ricotta Slather Is World's Easiest Appetizer
You can't go wrong with a cheesy baked appetizer dish. They must be prepared in advance, are easy to make, vegetarian friendly, and crowd pleasing. What's not to like about melted cheese?? While baked feta with marinara is one of my favorites, I recently experimented with a ricotta slather. According to the Best Casserole Cookbook Ever, a slather is "something you spread generously on crisp croutons or toasted slices of French bread." This recipes highlights the pure creaminess of ricotta cheese and is studded with garlic, cracked black pepper, and fresh chopped herbs. Although it's incredibly simple and uncomplicated to make, don't be afraid to serve this to guests — it's elegant and delicious. Leftovers make a scrumptious sauce when tossed with cooked pasta. Whether you make your own ricotta or not, you'll need the recipe so
.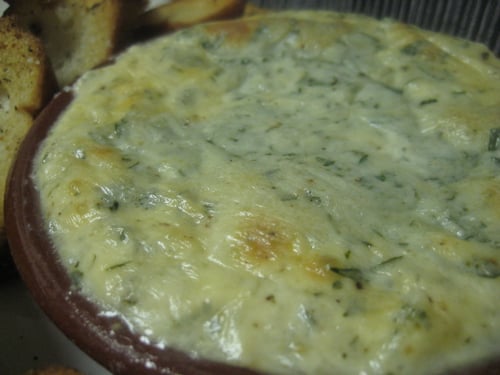 Baked Ricotta Slather With Garlic and Herbs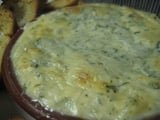 Ingredients
1 tablespoon olive oil
2 cups ricotta cheese
1 teaspoon salt
1/2 teaspoon pepper
4 cloves garlic, minced
1/4 cup chopped fresh herbs, such as basil, rosemary, and thyme
1/4 cup heavy cream
12 slices French bread, toasted or grilled, for serving
Directions
Preheat oven to 300°F.
Coat a 1-quart casserole with the olive oil.
In a large bowl, stir the ricotta together with the salt, pepper, garlic, herbs, and cream.
Transfer to the casserole. Bake uncovered, for about 15 minutes until the cheese is creamy and hot. Serve with the French bread slices.
Serves 12.
Information
Category

Dips, Appetizers