Recipe Disasters and Cooking Failures
Let's Dish: What Was Your Biggest Recipe Failure?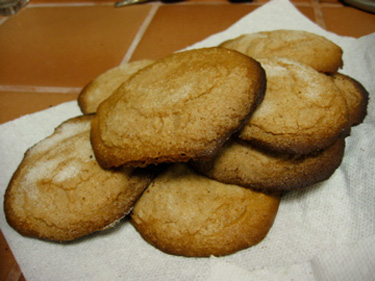 A recent article on The Kitchn titled 5 Reasons Why a Recipe Might Fail left me thinking about some of my biggest disappointments in the kitchen. One of them was many years ago when I was at a friend's house, and we decided to go a bit overboard on the baking substitutions, using applesauce instead of butter, Splenda in lieu of sugar, and baking powder rather than baking soda.
Needless to say, the end result above looked nothing like we'd anticipated. Top takeaway: be sure to know which replacements are tried and true, and don't sub in too many things at the same time! Hopefully I'm not the only one who's ever left the kitchen feeling a bit defeated. What's been your biggest recipe fail?