Recipe For Lemon Custard Cake From Bon Appetit
Lemon Custard Cakes Are Lusciously Delicious Every once in a while, I'll be browsing a food magazine and come across a recipe that I simply must make. This recipe for lemon custard cakes from the February issue of Bon Appétit is the perfect example. After gorging on decadent chocolate desserts for Valentine's Day, I was desperate for a light, refreshing treat.
These simple cakes are delightful; they're like lemon bars without the shortbread cookie crust. The texture is between a thick pudding and moist cake. The intensely fresh lemon flavor is tart, but in the most wonderful way. Don't skip the whipped creme fraîche topping. Its silky smooth creaminess balances out the zesty citrus.
Although the recipe calls for Meyer lemons, I used regular ones. To get started on these individual cakes now — they need at least four hours to chill —
.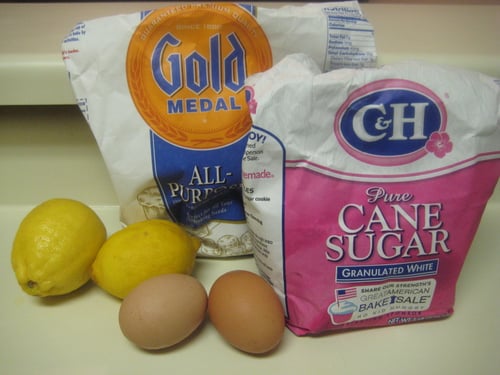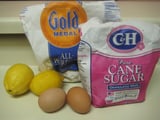 Ingredients
3/4 cup plus 2 tablespoons sugar, divided
1/4 cup all purpose flour
Pinch of salt
1 1/3 cups whole milk
2 large eggs, separated
1/3 cup fresh Meyer lemon juice or regular lemon juice
2 tablespoons finely grated Meyer lemon peel or regular lemon peel
1 8-ounce container chilled crème fraîche*
Directions
Preheat oven to 350°F. Butter eight 3/4-cup ramekins or custard cups.
Whisk 1/2 cup plus 2 tablespoons sugar, flour, and pinch of salt in medium bowl to blend.
Combine milk, egg yolks, lemon juice, and lemon peel in large bowl; whisk until blended.
Add flour mixture to yolk mixture and whisk custard until blended.
Using electric mixer, beat egg whites in another large bowl until soft peaks form. Gradually add remaining 1/4 cup sugar to whites and beat until stiff but not dry.
Fold 1/4 of whites into custard. Fold remaining whites into custard in 2 additions (custard will be slightly runny).
Divide custard equally among prepared ramekins. Place ramekins in large roasting pan. Pour enough hot water into pan to come halfway up sides of ramekins. Bake custard cakes until golden brown and set on top (custard cakes will be slightly soft in center), about 27 minutes.
Chill custard cakes uncovered until cold, at least 4 hours, then cover and keep refrigerated. Custard cakes can be made 1 day ahead. Keep chilled.
Using electric mixer, beat crème fraîche in medium bowl until softly whipped.
Run small knife around each custard cake to loosen. Invert each cake onto plate. Place dollop of crème fraîche atop or alongside cakes and serve.
Makes 8 cakes.
Information
Category

Desserts, Cake

Cuisine

North American