Recipe for Truffled Mushrooms With Whipped Beans
Monday's Leftovers: Truffled Mushrooms With Whipped Beans If you're looking for something fast and easy to put on the table and are tired of your typical vegetables, turn to this dish. Its exotic flavors will wake up your palate.
This recipe transforms an ordinary ingredient like extra cannellini beans into a truly special meal with a quick whirl in the blender. To make this delightful dinner,
.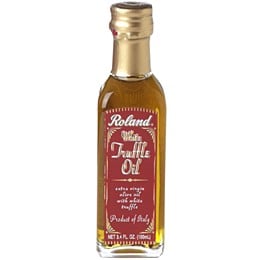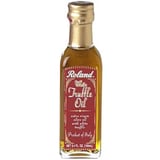 Ingredients
2 tsp. olive oil, divided
1 medium leek, white and pale green parts chopped (about 1/2 cup)
2 15-oz. cans cannellini beans, rinsed and drained
1/2 cup low-sodium vegetable broth
2 cloves garlic, minced (about 2 tsp.)
2 tsp. chopped fresh thyme
1 lb. wild mushrooms, halved
1/4 cup chopped fresh parsley
2 tsp. truffle oil
Directions
Heat 1 tsp. oil in large skillet over medium heat. Add leek and sauté 2 minutes. Stir in beans, broth, garlic and thyme. Cover, reduce heat to low, and simmer 8 minutes. Season with salt and pepper. Transfer bean mixture to food processor and blend until creamy and smooth. Return to skillet, cover and keep warm.
Heat remaining 1 tsp. oil in medium skillet over high heat. Add mushrooms and sauté 8 minutes, or until soft and brown. Season with salt and pepper, and stir in parsley.
Spoon whipped bean mixture into shallow bowls. Top with equal portions of mushrooms. Drizzle each serving with 1/2 tsp. truffle oil, and serve.
Serves 4.
Nutritional Information Per Serving: Calories 299, Protein 15 g, Total fat 7 g, Saturated fat 1 g, Carbs 46 g, Sodium 691 mg, Fiber 17 g, Sugars 2 g.
Information
Category

Main Dishes, Beans

Cuisine

North American