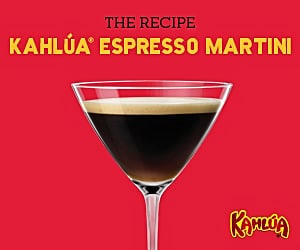 As a hostess with the mostest, you know that every good holiday party is made up of a few key ingredients: good conversation, best friends, delicious libations, and maybe a little mistletoe. We know you have the friends, conversation, and mistletoe under control, so let's make sure that you have something to keep guests warm by the fire.
Introducing: Kahlúa Espresso Martini! You'll only need four ingredients — and a pinch of holiday cheer.
Ingredients
1.5 parts KAHLÚA
1 part ABSOLUT VODKA
1 fresh brewed espresso
Ice
How to mix it
Fill a shaker with ice and add Kahlúa, ABSOLUT VODKA, and a fresh brewed espresso. Shake vigorously, and strain into a chilled martini glass.
Click here to find this recipe and more inspiring recipes from Kahlúa.