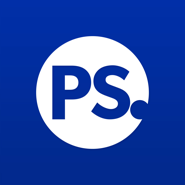 Ingredients
20 ripe tomatoes, stems and cores removed
2 large heads of garlic, divided into unpeeled cloves
1/2 cup extra-virgin olive oil
Kosher salt and freshly ground black pepper
8 sprigs fresh thyme
Directions
Preheat oven to 350 degrees Fahrenheit.
Cut the tomatoes in half crosswise (through the equator), then place the tomatoes, garlic, and oil in a large bowl. Season with salt and pepper and mix gently.
Line two large, rimmed sheet pans with parchment paper or aluminum foil. Place the tomato halves on the sheet pans cut side down, and then pour over them any oil left in the bowl. Divide the garlic and thyme between the sheet pans and bake for about 20 minutes, until the tomato skins loosen. Remove and discard the tomato skins. Pour any juices that may have accumulated into the bowl and reserve.
Return the tomatoes to the oven and reduce the temperature to 275 degrees. Continue roasting, periodically pouring off and reserving any juices, for 3 to 4 hours more, until the tomatoes are slightly shrunken and appear cooked and concentrated but not yet dry.
Remove the tomatoes from the oven and allow them to cool on the sheet pans.
Discard the thyme sprigs and the garlic. Transfer the tomatoes to a container. Keeps for up to 1 week in the refrigerator or for up to two months in the freezer.
Makes 40 tomato halves.
Information
Category

Other, Condiments/Sauces