Red Lobster Lowers Its Price Point
Red Lobster Lowers Prices, Hopes to Sink Competition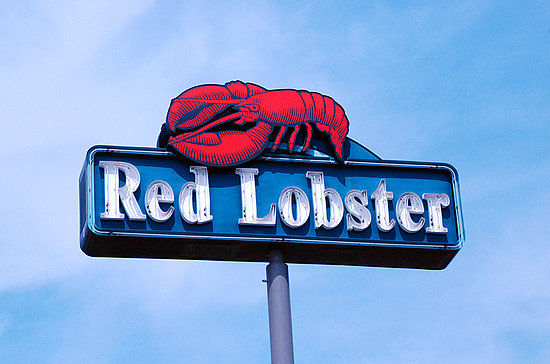 While the country's most celebrated chefs ready themselves for global restaurant expansion, nationwide chain Red Lobster wishes to stay afloat by lowering its prices. Darden Restaurants executives hope the roughly half-dozen new menu items — which will run customers $13 to $17, as opposed to a current average tab of $19 — will combat declining sales.
The new menu, which debuts Nov. 16, will "allow guests to experience lobster in a new and affordable way," executive Salli Setta said. "It has become incumbent that we have a wide variety of affordable entrées on the menu." The lineup includes lobster bisque, shrimp flatbread, and a New England lobster roll with lobster, mayonnaise, lemon, and spices on a buttered roll for $14 at lunch and $15 at dinner.
Hopefully, Red Lobster won't fall prey to the bad budget lobster roll. Does the menu sound like it has promise?
Source: Flickr User me and the sysop