You know you can always count on the Pioneer Woman for easy and delicious recipes [1]. Some of Ree Drummond's most popular recipes [2]are her casseroles, and it's easy to see why: these one-pan wonders are layered with flavor and guarantee that dinner gets on the table fast [3]. If you're looking to get out of your dinner rut or desperately need some inspiration to cook [4], look no further than Ree Drummond's popular casserole recipes, including cheesy turkey tetrazzini, broccoli wild rice casserole, and chicken tortilla casserole. The rave reviews don't lie!
— Additional reporting by Haley Lyndes
Funeral Potatoes
Ever heard of funeral potatoes? The popular dish "originated in the Mormon community. They called it that because that's what they would take to funerals," Ree Drummond explained in an episode of The Pioneer Woman. It's easy to see why this side dish of cheesy, comforting potatoes with a potato-chip topping is Ree's most popular casserole recipe.
Get the recipe: Ree Drummond's funeral potatoes [6]
Twice Baked Potato Casserole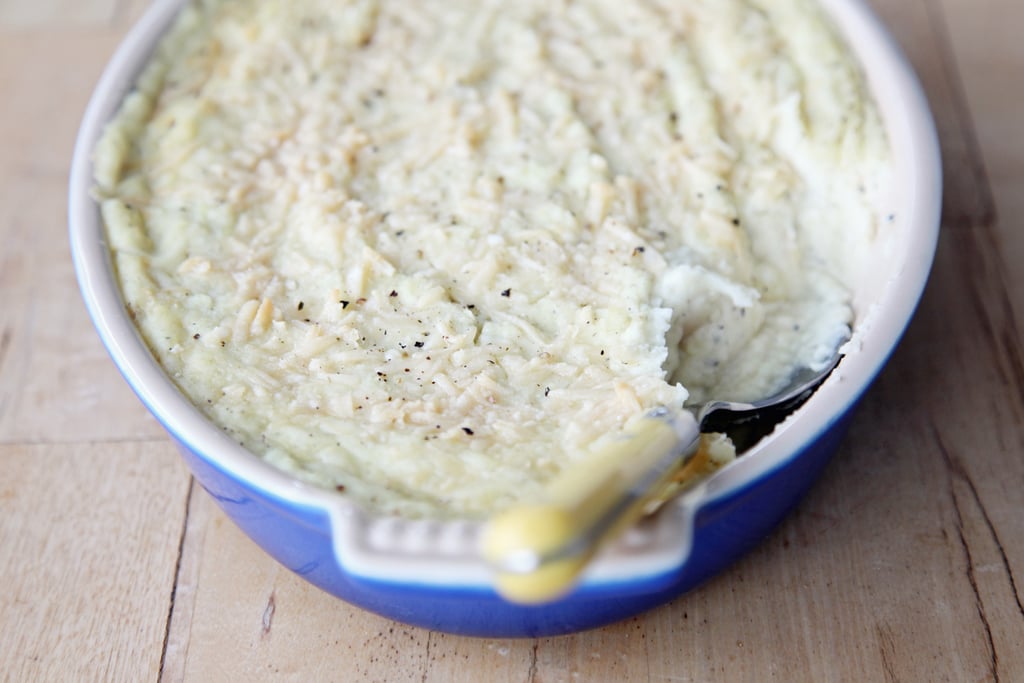 The Pioneer Woman ingeniously turns twice-baked potatoes into a casserole that's perfect for feeding a crowd. With a whole lot of decadence packed inside — bacon, cheddar, butter, sour cream — this potato casserole defines comfort food.
Get the recipe: Ree Drummond's twice baked potato casserole [7]
Chicken Cordon Bleu Casserole
All the classic elements of chicken cordon bleu (chicken, swiss cheese, ham, and a creamy sauce) come together in a baking dish for a one-pan meal that you can whip up any night of the week.
Get the recipe: Ree Drummond's chicken cordon bleu casserole [8]
Kicked-Up Tater Tot Hotdish
There's no shortage of flavor in this tater tot hotdish, which is made with beef top sirloin, jalapeños, Tabasco, pepper jack cheese, and the "secret" ingredient — soy sauce.
Get the recipe: Ree Drummond's kicked-up tater tot hotdish [9]
Thanksgiving Breakfast Casserole
This hearty casserole has comforting flavors of Thanksgiving mixed in, like sage, apples, and cinnamon raisin English Muffins.
Get the recipe: Ree Drummond's Thanksgiving breakfast casserole [10]
Turkey Tetrazzini
Tetrazzini is an American dish usually made with spaghetti, chicken, and a creamy white wine sauce. The Pioneer Woman's creative rendition uses leftover Thanksgiving turkey, but you could easily substitute the shredded turkey with rotisserie chicken and make this casserole all year round.
Get the recipe: Ree Drummond's turkey tetrazzini [11]
Chicken Tortilla Casserole
Like chicken tortilla soup in casserole form, the Pioneer Woman's popular Mexican-inspired dinner utilizes pantry ingredients like jarred salsa verde, canned corn, and enchilada sauce for a speedy weeknight dinner.
Get the recipe: Ree Drummond's chicken tortilla casserole [12]
Creamy Rosemary Potatoes
This cheesy potato casserole is perfect for a potluck or whenever you want it! Minced fresh rosemary cuts through all the richness and adds a bright touch.
Get the recipe: Ree Drummond's creamy rosemary potatoes [13]
Corn Casserole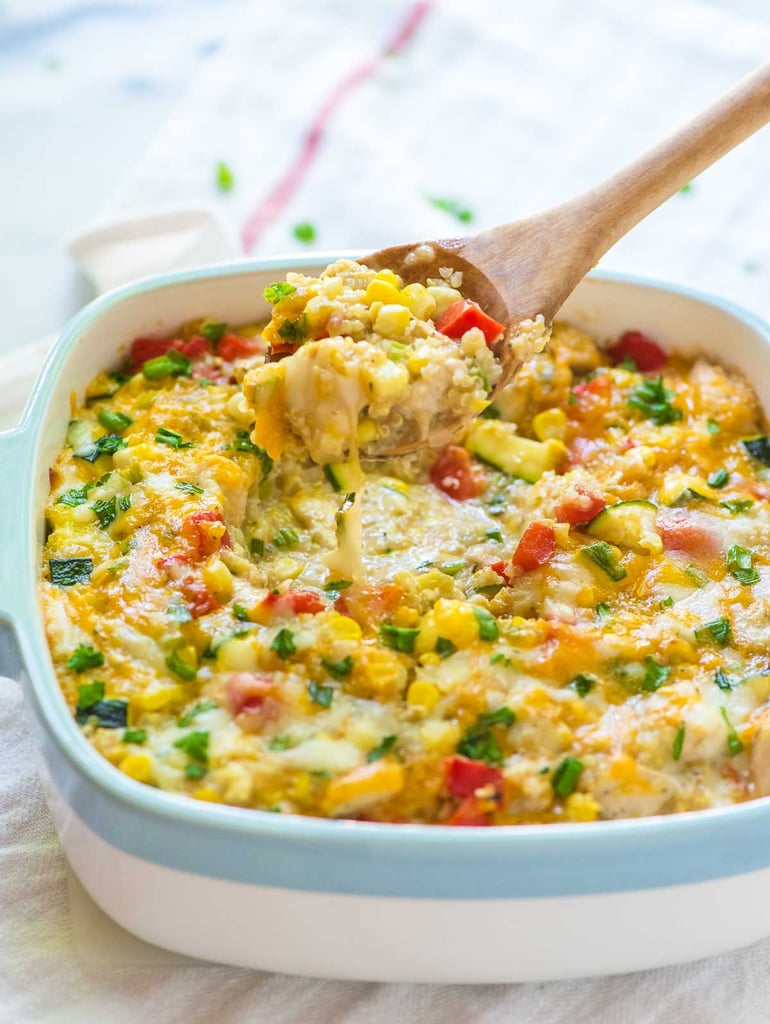 A five-ingredient dinner that couldn't be easier is Ree's corn casserole with corn, red bell peppers, jalapeños, heavy cream, and butter.
Get the recipe: Ree Drummond's corn casserole with red bell peppers and jalapeños [14]
Broccoli Wild Rice Casserole
There's no can of "cream of" soup in the Pioneer Woman's broccoli wild rice casserole, which gets its creamy consistency from heavy cream, butter, and flour.
Get the recipe: Ree Drummond's wild rice casserole [15]
Chicken Spaghetti
A couple of canned ingredients help this casserole along, making it a weeknight-friendly meal perfect for feeding a crew.
Get the recipe: Ree Drummond's chicken spaghetti [16]
Baked Ziti
Popular for obvious reasons, this the Pioneer Woman's version of baked ziti is easy and delicious. It's packed with fresh ricotta, grated mozzarella, Italian sausage, and ground beef.
Get the recipe: Ree Drummond's baked ziti [17]
Hominy Casserole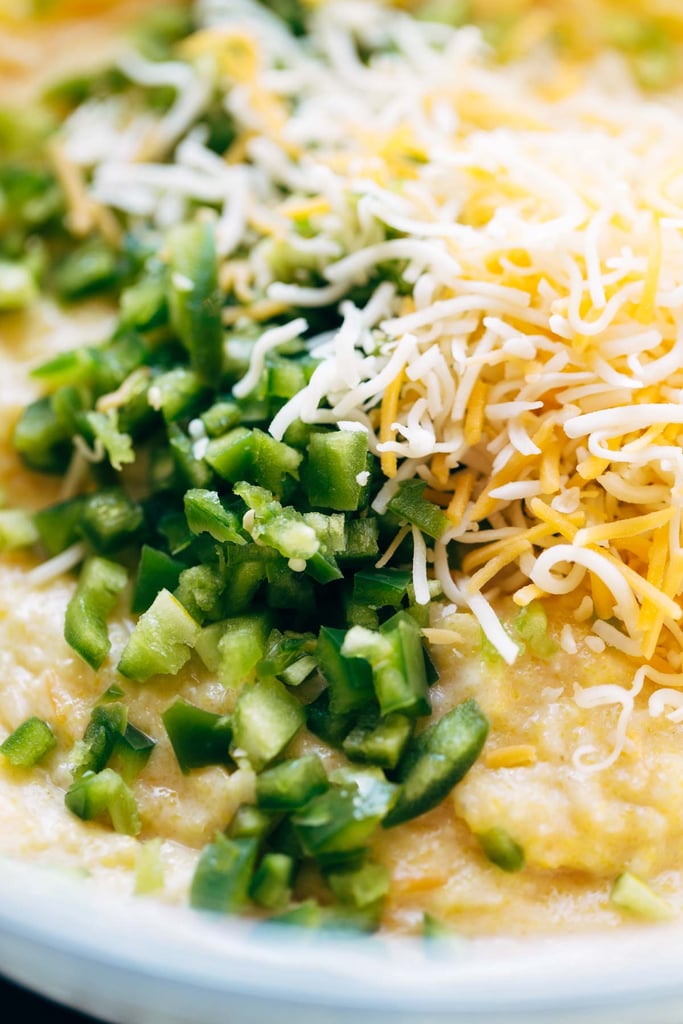 Hominy is like giant corn kernels, and it makes an excellent base in this unexpected casserole.
Get the recipe: Ree Drummond's hominy casserole [18]
Cheese Grits Casserole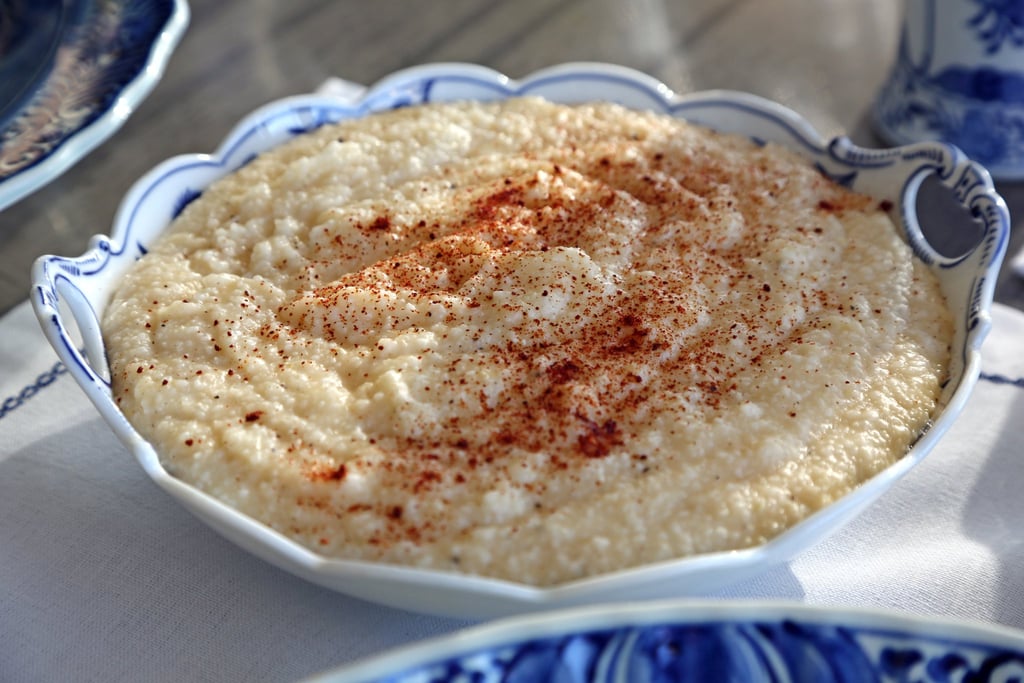 Last but not least, the Pioneer Woman's cheese grits casserole is a must try for anyone who's never made the classic Southern dish. Made with stone-ground grits, bacon, chicken broth, cream, and plenty of cheese, this grits recipe is not one to pass up.
Get the recipe: Ree Drummond's cheese grits casserole [19]