While we're always excited about the newest Hershey's candy or next Cheetos flavor, we adore trying handmade, artisanal products from smaller vendors. In our new series Artisanal Pick, we're highlighting small-batch products that we've tried, tested, and devoured.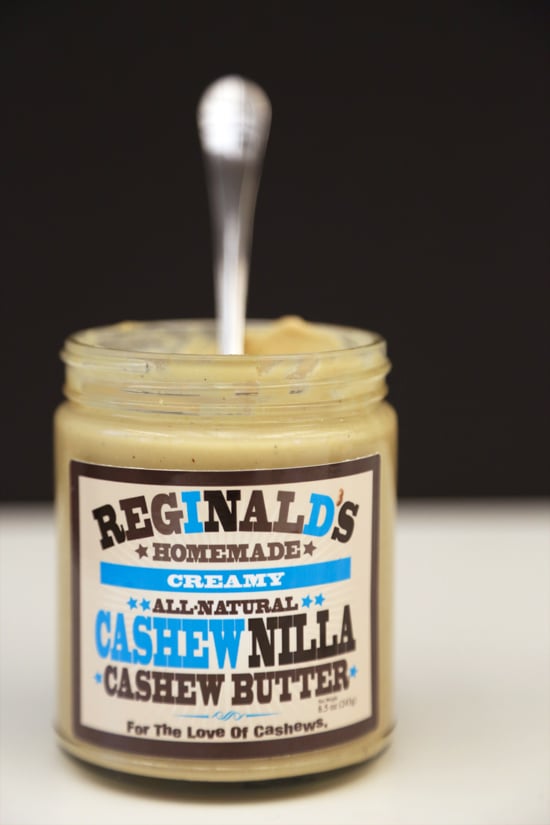 Curious to know what our tasters described as "the next Nutella" and "vanilla icing meets peanut butter"? That'd be Reginald's Cashew Nilla Cashew Butter ($8), which you'll find on our spoons as of late. The small-batch nut-butter company is owned by Andrew Broocker, who wanted to create an all-natural line of peanut butters after transforming his diet and losing about 150 pounds. He grew to love peanut butter but was discontented with the all-natural options available, so he created a line of peanut and cashew butters, all with interesting and unusual flavors.
Reginald's prides itself on the simple, short, and natural list of ingredients. The cashew butter is made from four ingredients only: cashews, peanut oil, vanilla beans, and vanilla extract. Despite having no salt or sugar added, the thick, rich cashew butter still manages to pack in plenty of nutty, vanilla-y flavor, so it practically tastes like dessert anyway.
Reginald's nut butters are available for purchase in grocery stores around the Virginia/Maryland area, but the company also sells its products online. Beyond toast and crackers, we imagine smearing this decadent spread on a blueberry bagel or substituting it in for peanut butter to make a batch of cashew butter cookies.