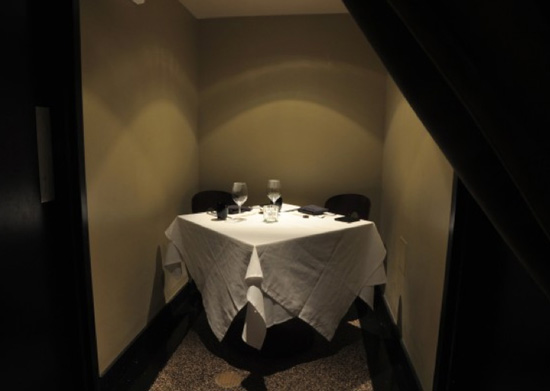 Let's face it: every restaurant has tables that are better than others, and certain seating truly does leave something to be desired. (Not convinced? Check out the worst tables in New York.)
One San Francisco restaurant has decided to put a humorous spin on their seating snafu; for the diners willing to subject themselves to the mishap table in between two bathrooms, Alexander's Steakhouse will dock 50 percent off their total bill, including beverages.
Reactions have been mixed ("you can move the table inside one of the bathrooms and the meal is complimentary," retorted one commenter), but Inside Scoop did point out that it's a great way to taste that $1,000 Bordeaux at half price. Let's hear it: would you or wouldn't you?