Review of Ron Zacapa Centenario
Happy Hour: Ron Zacapa Centenario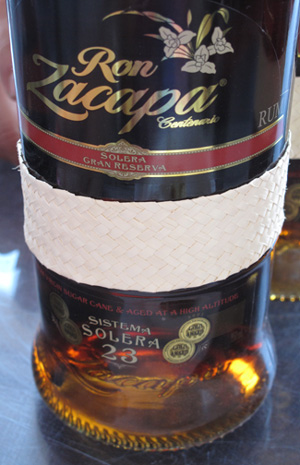 Unlike other food festivals, such as the Food & Wine Classic in Aspen, the South Beach Wine & Food Festival takes place primarily in tents that are located right on the beach. Festivalgoers slip off their sandals — it's hard to walk in the sand with them — and traipse barefoot around the tents. Of course we did the same: as they say, when in Rome, do as the Romans do.
There's no alcohol that goes better with the tropical spirit than a good rum, and while in South Beach, we discovered a new favorite, Ron Zacapa Centenario, made and aged for 23 years in the mountains of Guatemala. Dispel any notions you may have of too many nights drinking that flavorless clear substance; this is the good stuff, meant to be enjoyed straight up. I wouldn't dare muddy its flavor in a fruity cocktail, but I do plan to enjoy its sweet richness as a topping on vanilla or cinnamon ice cream.
This rum is a wonderful taste of the tropics for those times when your toes are in the sand — and those moments when getting to the beach proves to be an improbable predicament. What's your favorite top-shelf rum?