Review of Woodbridge by Robert Mondavi 2008 Moscato
Happy Hour: Woodbridge by Robert Mondavi 2008 Moscato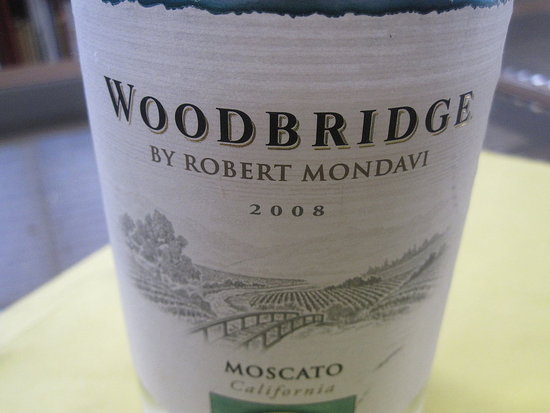 If you're looking to expand your wine horizons, you might want to consider a light dessert wine called Muscat. A white grape varietal that's grown all over the world in wine-making regions from South Africa to Serbia, the Muscat grape is known for its highly perfumed floral aroma. Typically speaking, Muscats are fortified wines with moderate sweetness and a slight effervescence.
One Muscat I recommend is Woodbridge by Robert Mondavi's 2008 Moscato. At just $8, this is a great bottle to start with. The grapes are grown in California, and the liquid is pale yellow with a fruity flavor and silky finish; the bouquet has notes of honey and orange. This lush white is enjoyable alone after dinner, paired with flaky pastry desserts, or with cheese and fruit.
Have you ever sipped Muscat? What's your favorite bottle?