Rhubarb Tart Is a Scrumptious Spring Dessert Are you familiar with rhubarb? Rhubarb is a celery-like vegetable that is consumed as a fruit. While the leaves of rhubarb are toxic, the pretty stalks are completely edible. Because of its natural tartness, rhubarb is usually combined with sugar to make a delicious dessert. This raspberry rhubarb tart is a wonderful recipe to use if you're interested in experimenting with rhubarb. A rustic, simple pastry dough is filled with a sweet rhubarb-raspberry mixture.
Although the recipe calls for fresh raspberries, frozen ones would work just as well. To take a look at the recipe — it pairs perfectly with whipped cream or vanilla ice cream —
.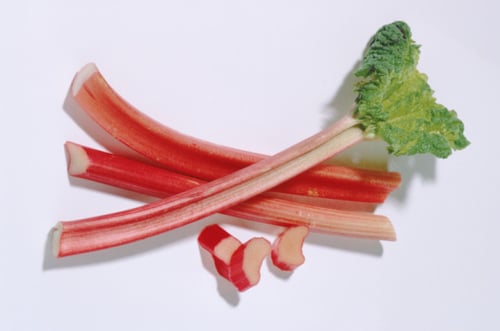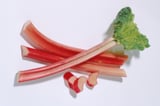 Ingredients
2 cups all-purpose flour, plus more for the work surface
1/4 teaspoon kosher salt
1 cup plus 2 tablespoons granulated sugar
14 tablespoons unsalted butter, chilled and cut into small pieces
3/4 pound fresh rhubarb, trimmed and cut into 1-inch pieces
12 ounces fresh raspberries
Whipped cream or vanilla ice cream, for serving (optional)
Directions
Heat oven to 400°F.
In a food processor, combine the flour, salt, and 1 tablespoon of the sugar.
Add the butter and pulse until the mixture resembles coarse meal. Add cold water, 1 tablespoon at a time, and pulse until the dough comes together but is still slightly crumbly (you should use 3 to 4 tablespoons total).
Turn the dough onto a lightly floured surface and knead gently. Shape the dough into a disk, wrap it in plastic, and refrigerate for 20 minutes.
Meanwhile, in a large bowl, combine the rhubarb, raspberries, and 1 cup of the remaining sugar; set aside.
On a lightly floured surface, roll the dough into a 14-inch circle.
Place it in a large cast-iron skillet, allowing the dough to hang over the edge. Top with the rhubarb mixture. Fold the edge of the dough over the fruit (to create pleats).
Lightly brush the top of the dough with water and sprinkle with the remaining sugar. Bake until golden brown, 50 to 55 minutes. Let cool for 5 to 10 minutes. Slice into wedges and serve with the whipped cream or ice cream (if using).
Serves 6.
NUTRITION PER SERVING: CALORIES 576(43% from fat); FAT 28g (sat 17g); SUGAR 41g; PROTEIN 6g; CHOLESTEROL 71mg; SODIUM 86mg; FIBER 6g; CARBOHYDRATE 79g
Information
Category

Desserts, Pies/Tarts

Cuisine

North American