Rice Pudding: A Perfect Dessert For Your Summer Fruits During a recent endeavor to make peach rice pudding popsicles, I loved the rice pudding so much (a good amount of it wound up in my stomach instead of the freezer!) that I decided it was time to make a batch.
Enter this rice pudding recipe, which highlights all the freshest Summer fruits. It's comfort food to the max, with a glutinous bite and creamy, vanilla undertones. Make sure you keep the saucepan at arm's length and stir the rice continuously. I got distracted watching the Olympics, and my saucepan overflowed on me! To get this simple recipe,
.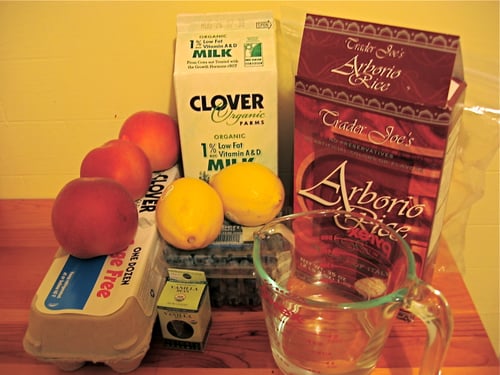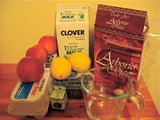 Ingredients
1 quart milk
1/3 cup granulated sugar
Salt
2 1 1/2-inch strips of lemon zest
1/2 a vanilla bean, split lengthwise to expose seeds
1/2 cup water
3/4 cup Arborio rice
3 egg yolks
1 teaspoon fresh lemon juice
4 cups mixed Summer fruits, such as strawberries, blackberries, blueberries, peaches, apricots, or figs, in any combination, sliced as needed
Superfine sugar (optional)
Directions
Combine the milk, granulated sugar, a pinch of salt, lemon zest, vanilla bean, and water in a wide saucepan. Bring to a simmer over moderate heat, stirring to dissolve the sugar.
Add the rice and simmer gently, stirring occasionally, until the grains are tender and the milk is slightly thickened, about 20 minutes.
In a bowl, beat the yolks with the lemon juice until well-blended. Whisk in about 1 cup of the hot rice to warm the egg mixture, then pour the mixture into the rice.
Cook briefly, stirring constantly, until the pudding visibly thickens, about 1 minute. Remove from heat and remove and discard the lemon zest and vanilla bean. Let the rice pudding cool until it is just warm; it will thicken as it cools.
If the fruits need a little sweetening, add superfine sugar to taste. Divide the fruits among 6 or 8 plates or shallow glasses. Spoon the warm rice pudding over the top. To serve as a parfait, alternate layers of fruit and warm pudding.
Serves 6 to 8.
Information
Category

Desserts, Puddings/Mousse

Cuisine

North American