Rice Pudding Popsicles
Peach Rice Pudding Pops
I'm not the only one obsessed with Popsicles; so is Krystia Castella, the author of the recently released Pops! Icy Treats for Everyone. The book is full of frozen delights, but I was completely intrigued by her recipe for rice pudding Popsicles. For a Summer twist, I replaced the raisins and orange zest with fresh local peaches to complement the creamy and cinnamony rice pudding. I truly enjoyed the flavor of these Popsicles, however, the frozen grains of rice were slightly chewy and interfered with the otherwise smooth texture. During the next heatwave, I'll experiment with pureeing the rice pudding for a more horchata-like consistency. To learn how to make these delicious and original Popsicles,
!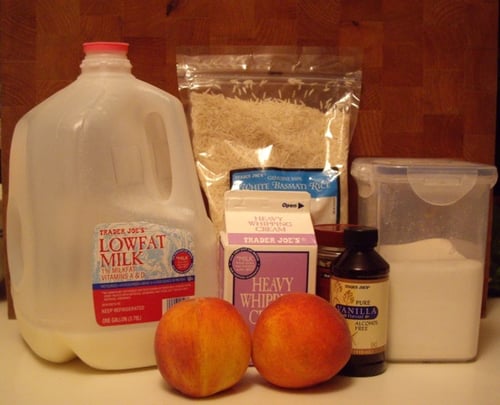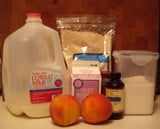 Ingredients
3 cups Milk
1 cup Heavy Cream
5 Bay Leaves
5 tablespoons Basmati Rice
1/3 cup Sugar
2 teaspoons Vanilla Extract
1/2 teaspoon Cinnamon
2 Peaches (one diced into small bit-size pieces and one thinly sliced)
Directions
In a saucepan, combine the milk, cream, and bay leaves. Bring to a boil over medium heat. Reduce the heat to maintain a simmer and sprinkle in the rice. Cook, stirring often, for about 40 minutes until the mixture thickens.
Add the sugar. Cook, stirring, for 5 minutes, or until the sugar is dissolved. Remove from the heat and discard the bay leaves.
Stir in vanilla extract and cinnamon. Refrigerate for 10 minutes. Stir in peaches.
Pour in Popsicle molds. Once partially filled, insert the thin peach slices on each side of the Popsicle. Insert sticks and wait patiently to freeze for at least 8 hours.
Makes 10 Popsicles.
Information
Category

Desserts, Frozen