Roast Chicken With Oranges Recipe
Must Make: Roast Chicken With Oranges and Onions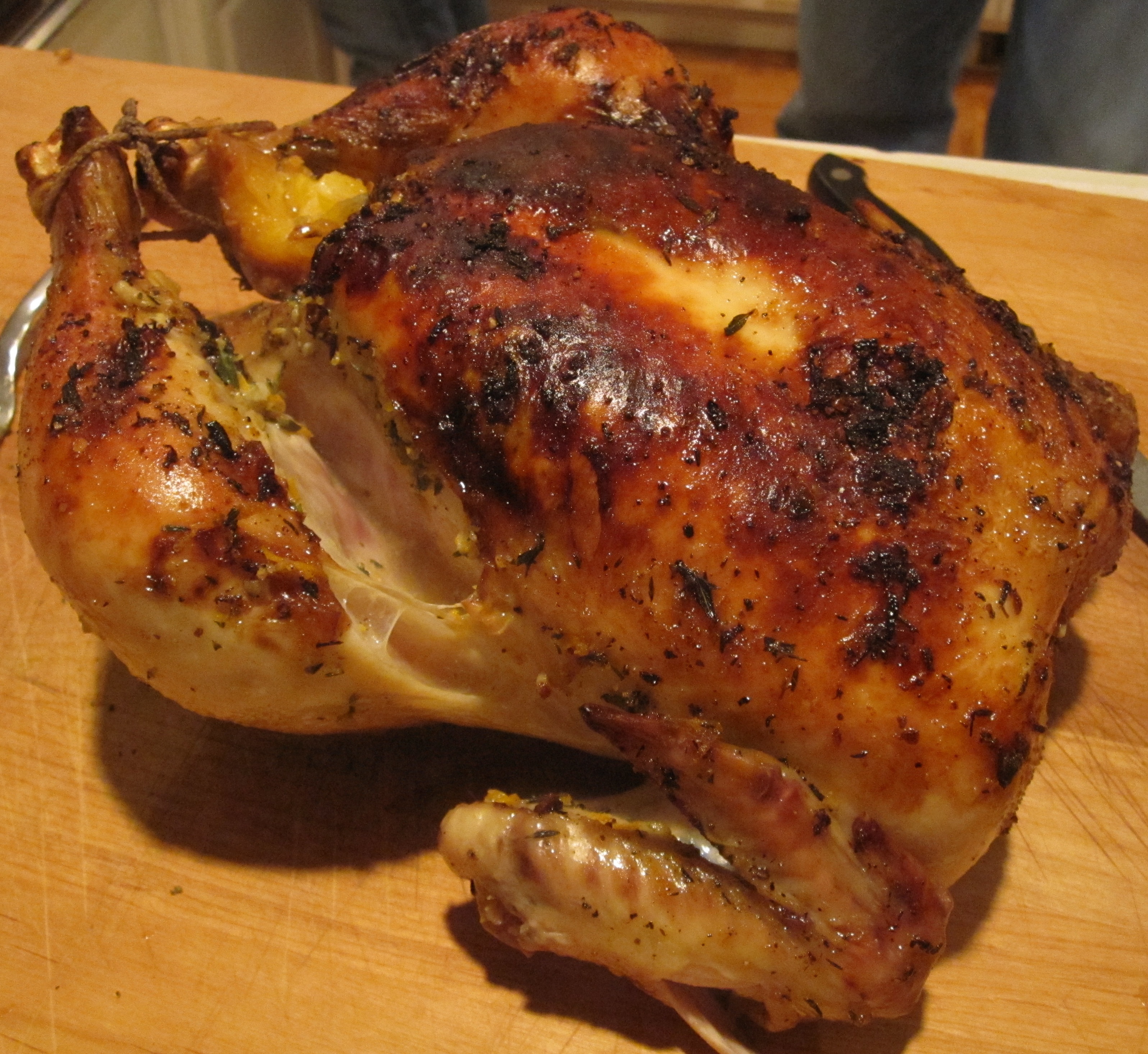 The January issue of Martha Stewart Living has an amazing article on roast chicken. Since roast chicken is one of the most comforting meals, I've been experimenting with the enticing recipes. There's five fabulous variations, but my favorite is the one seen here for garlic-butter rubbed chicken with roasted oranges and red onions.
The technique and ingredients are simple, but the resulting chicken is juicy, succulent, and intensely delicious. Now is the perfect time to make this chicken because oranges are in season, and they're the major flavoring agent. The zest seeps into the chicken and permeates it with orange essence. I served it with white beans, but it would pair nicely with potatoes or rice. Get the recipe, after the break.
Garlic-Butter Rubbed Chicken With Roasted Oranges and Red Onions
Ingredients
1 garlic clove, minced
Coarse salt
4 tablespoons unsalted butter, softened
2 navel oranges (preferably organic), 1 zested, both cut into 2-inch wedges
2 teaspoons finely chopped fresh thyme, plus a few sprigs
1 whole chicken (4 to 4 1/2 pounds)
2 red onions, peeled and cut into 1 1/2-inch wedges
Directions
Preheat oven to 450 degrees. Mash garlic and 1 teaspoon salt into a paste.
Combine garlic paste, butter, zest, and chopped thyme. Gently separate skin from breast of chicken, and rub half of the butter mixture under the skin on each side. Season with salt.
Fill cavity with 2 orange wedges, 1 onion wedge, and thyme sprigs. Place chicken, breast side up, on a rimmed baking sheet, and tuck wings under. Tie legs together with kitchen twine. Scatter remaining oranges and onions around chicken. Dot oranges and onions with 1 tablespoon butter mixture.
Roast for 30 minutes. Brush chicken with remaining butter mixture. Flip oranges and onions. Rotate sheet, and roast for 15 minutes more. Remove oranges and onions if caramelized. Roast chicken until juices run clear and an instant-read thermometer inserted into the thickest part of a thigh reaches 165 degrees, 10 to 15 minutes more. Let rest for 10 minutes before serving.
Serves 4-6.
Information
Category

Poultry, Main Dishes

Cuisine

North American