Roasted Banana Pudding Recipe
Put the Banana Back in Banana Pudding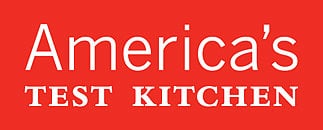 We've got a partnership with the recipe, equipment, and product testing gurus at America's Test Kitchen. They're sharing some of their time-tested recipes and technical expertise with us weekly. This week, they're spotlighting a recipe that puts the banana back in banana pudding.
Creamy, sweet, cold, and fruity, good banana pudding can't be beat — but it's rare to find one that's spectacular in the first place. Can you believe that most recipes for banana pudding actually use vanilla pudding?
We put true banana flavor where it belongs — in the pudding itself — by roasting slightly underripe bananas to make them richer and sweeter, and to break down their fibers.
Keep reading for the secrets to brilliant banana pudding, as well as a reliable recipe.
How to Pick the Best Bananas For Pudding
These bananas may look the same at first glance, but they behave very differently in this recipe.
Ready to Go (left): Slightly underripe bananas sweeten when roasted, and they won't ooze liquid.
Too Late (right): Ripe bananas become watery when roasted, turning the pudding loose and liquid.
Why This Recipe Works: We wanted our banana pudding to be rich and creamy, so we opted for half-and-half instead of milk in the pudding component. Roasting the bananas intensified their flavor and helped break them down so we could incorporate them more easily into the pudding. Adding a squeeze of lemon juice to the roasted bananas prevented them from browning in the refrigerator. Even whole cookies became sodden and pasty when layered with hot pudding. We solved the problem by simply waiting for the pudding to cool a little before assembling the dessert.
Notes
If your food processor bowl holds less than 11 cups, purée half the pudding with the roasted bananas and lemon juice in step 3, transfer it to a large bowl, and whisk in the rest of the pudding.
Ingredients
For the pudding:
7 slightly underripe large bananas (2 1/2 pounds), unpeeled
1 1/2 cups (10 1/2 ounces) sugar
8 large egg yolks
6 tablespoons cornstarch
6 cups half-and-half
1/2 teaspoon salt
3 tablespoons unsalted butter
1 tablespoon vanilla extract
3 tablespoons lemon juice
1 (12-ounce) box vanilla wafers
For the whipped topping:
1 cup heavy cream, chilled
1 tablespoon sugar
1/2 teaspoon vanilla extract
Directions
For the pudding: Adjust oven rack to upper‐middle position and heat oven to 325°F. Place 3 unpeeled bananas on baking sheet and bake until skins are completely black, about 20 minutes. Let cool for 5 minutes.
Meanwhile, whisk 1/2 cup sugar, egg yolks, and cornstarch in medium bowl until smooth. Bring half‐and‐half, remaining 1 cup sugar, and salt to simmer over medium heat in large saucepan. Whisk 1/2 cup simmering half‐and‐half mixture into egg yolk mixture to temper. Slowly whisk tempered yolk mixture into saucepan. Cook, whisking constantly, until mixture is thick and large bubbles appear at surface, about 2 minutes. Remove from heat and stir in butter and vanilla.
Transfer pudding to food processor. Add warm peeled roasted bananas and 2 tablespoons lemon juice and process until smooth. Scrape into large bowl and place plastic wrap directly on surface of pudding. Refrigerate until slightly cool, about 45 minutes.
Peel and cut remaining bananas into 1/4‐inch slices and toss in bowl with remaining 1 tablespoon lemon juice. Spoon one‐quarter of pudding into 3‐quart trifle dish and top with layer of cookies, layer of sliced bananas, and another layer of cookies. Repeat twice, ending with pudding. Place plastic wrap directly on surface of pudding and refrigerate until wafers have softened, at least 8 hours or up to 2 days.
For the whipped topping: Using stand mixer fitted with whisk, whip cream, sugar, and vanilla on medium‐low speed until foamy, about 1 minute. Increase speed to high and whip until stiff peaks form, 1 to 3 minutes. (Whipped cream can be refrigerated for 4 hours.) Top banana pudding with whipped cream. Serve.
Fun Flavor Variations
Toasted Coconut Banana Pudding
Replace 2 cups half‐and‐half with one 16‐ounce can unsweetened coconut milk in step 2. Sprinkle 1/4 cup toasted sweetened shredded coconut over whipped cream–topped pudding before serving.
Peanut-y Banana Pudding
In step 4, sandwich 2 vanilla wafers around 1 banana slice and 1/2 teaspoon creamy peanut butter (you'll need 1/2 cup total). Assemble by alternating layers of pudding and cookie‐banana sandwiches, ending with pudding. Sprinkle 1/4 cup chopped salted dry‐roasted peanuts over whipped cream-topped pudding before serving.
Information
Category

Desserts, Puddings/Mousse

Cuisine

North American

Yield

Serves 12