Roasted Carrots With Scallions and Ginger
Seductively Simple Side: Roasted Carrots With Scallion-Ginger Glaze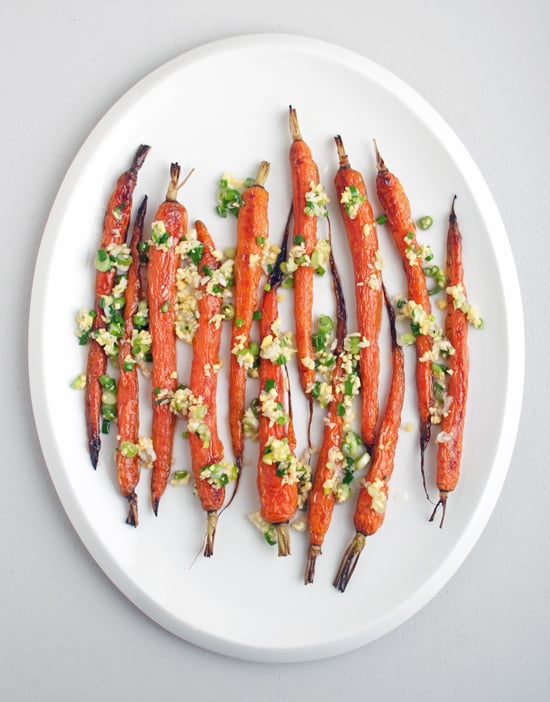 Ultrasimple roasted carrots dressed in naught but a drizzle of olive oil, salt, and pepper are a perennial favorite in my household, but let's face it: too much of anything gets old fast, no matter how delightful. Not quite ready to abandon the idea completely — I relish in how fuss-free carrots are to prep, their relatively long shelf crisper life and adore their earthy, slightly sweet flavor — I made a quick Internet search for a new variation on this old favorite.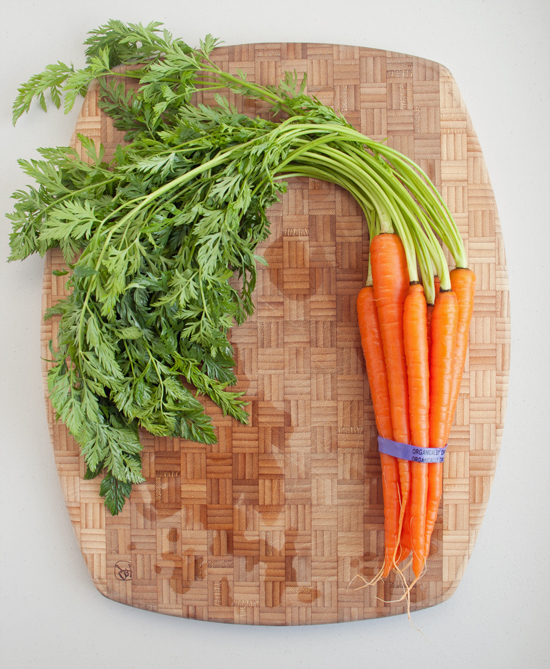 Thankfully, this recipe from Mark Bittman delivers. I suspect that I'll be devouring this zingy, vibrant, pared-down side until I'm as sick of it as its predecessor (a mark of a good recipe, in my book).
Roasted Carrots With Scallion-Ginger Glaze
Adapted from Mark Bittman
Notes
If working with smaller or "baby" carrots, then skip the peeling step and instead scrub them clean of any dirt. Baby carrots can be roasted whole; cut larger carrots into 3-inch-long, 1/2-inch-thick spears.
Ingredients
1 pound carrots, peeled, greens trimmed
4 tablespoons neutral oil, such as canola or grapeseed
2 tablespoons peeled fresh ginger, minced or grated
1/4 cup thinly sliced scallions
1 tablespoon minced garlic
1/2 teaspoon kosher salt
Directions
Preheat the oven to 400ºF. Spread the carrots out on a half-sheet pan, and drizzle with 2 tablespoons of oil, tossing to coat the carrots and pan thoroughly.
Roast for 30-40 minutes, or until the carrots are tender and browned in spots, shaking the pan halfway through to ensure even browning on the carrots.
Meanwhile, place the ginger, scallions, garlic, and salt in a small heatproof bowl. Heat the remaining 2 tablespoons of oil until it starts to smoke, and then carefully pour it over the aromatics; mix well. Lightly smash the aromatics against the side of the bowl with a wooden spoon to release their flavor, and then drizzle the scallion-ginger oil over the carrots.
Serves 4-6.
Information
Category

Vegetables, Side Dishes

Cuisine

North American