Roasted Cauliflower With Smoked Paprika
Simple Side: Smoky Roasted Cauliflower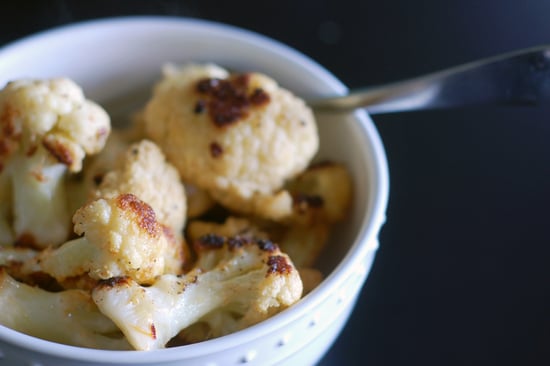 If you're anything like me, then a dinner isn't complete without a salad and a side dish. While salads are easy enough, sometimes I get stuck when it comes to coming up with a fast and easy side. That's when I turn on the oven, reach for a seasonal vegetable, toss it in some oil and spices, then roast it to perfection.
In this case the seasonal vegetable happend to be cauliflower and the spice, pimentón, or Spanish smoked paprika.

From start to finish, this side dish takes about 35 minutes, which is the perfect amount of time to throw together a fast and easy meal and a side salad. It's simple, and while it lets the flavor of cauliflower shine through, the smoky flavor from the paprika is really satisfying.
This recipe calls for the cauliflower to be roasted at a relatively high temperature. I prefer roasting vegetables like this because, well, it's faster, and I like the flavor and caramelization that comes with this technique.
Roasted Cauliflower With Smoked Paprika
From Camilla Salem, YumSugar
Ingredients
1 small head of cauliflower
1 teaspoon smoked paprika
1 teaspoon salt
1/2 teaspoon black pepper
1/2 teaspoon hot pepper flakes (optional)
4 tablespoons extra virgin olive oil
Directions
Preheat the oven to 425° Fahrenheit.
Remove cauliflower leaves and break apart head into smaller florets.
On a cookie sheet, toss cauliflower, paprika, salt, pepper, pepper flakes, and olive oil together with your hands.
Roast for approximately 30 minutes, or until cauliflower is cooked through and beginning to brown.
Serves 2.
Information
Category

Vegetables, Side Dishes

Cuisine

North American