Roasted Garlic Recipe
The Basics: Roasted Garlic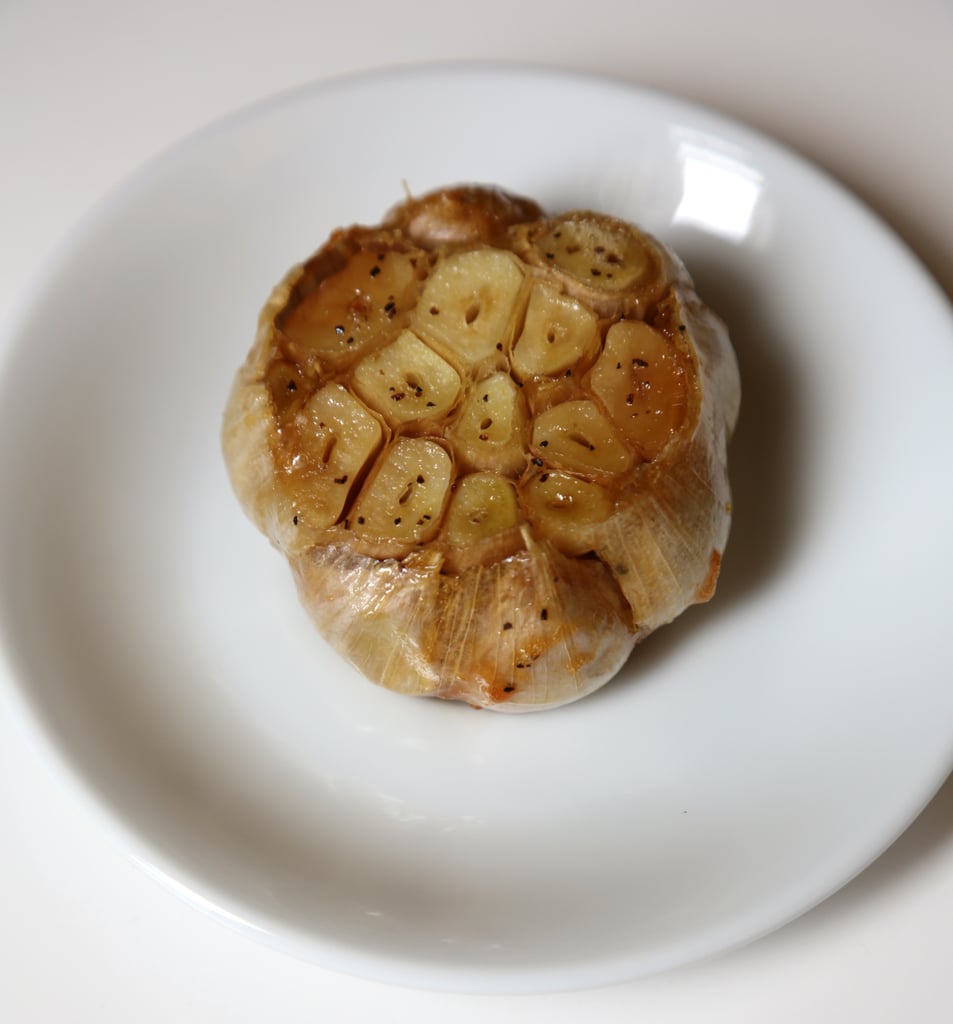 One of the world's most sublimely simple pleasures is roasted garlic. There's something so wonderful about the soft spreadable cloves that are sweet and slightly caramelized. I can't help but pop them out of the paper and into my mouth or slather them on French bread.
Roasted garlic is also a great flavor enhancer for all sorts of dishes from salad dressings to pasta sauces. Anytime I need a last minute appetizer, I'll roast a couple of heads of garlic, then throw them on a plate next to some bread, cheese, and olives. It totally fools people into thinking you've made something special. But really, the technique is so easy!
Watch this video to learn how to roast garlic, a culinary basic you'll use over and over again. Then, keep reading for the recipe.
Photos: Anna Monette Roberts
Ingredients
4 heads of garlic
Olive oil for drizzling
Salt and freshly ground black pepper
Directions
Preheat the oven to 400°F. Peel off some of the outer layers of garlic skin. Slice off the top of the garlic head, about 1/4 inch off. Place each head in the hole of a muffin tin. Alternately, set each head on a small sheet of foil.
Drizzle with olive oil and season generously with salt and pepper. Cover each bulb tightly with foil or wrap the foil around the garlic to close.
Roast in the oven for 40-45 minutes until the cloves are soft and just starting to turn golden brown.
Set aside until they are cool enough to handle. Remove the garlic by popping cloves out of the paper (they should release easily). Enjoy as an appetizer spread on crusty bread or use in recipes calling for roasted garlic.
Information
Category

Other, Condiments/Sauces

Cuisine

North American

Yield

Makes 4 heads of garlic

Total Time

49 minutes, 59 seconds