Ruffles Crispy Fries Review
Ruffles Crispy Fries: Worth a Taste?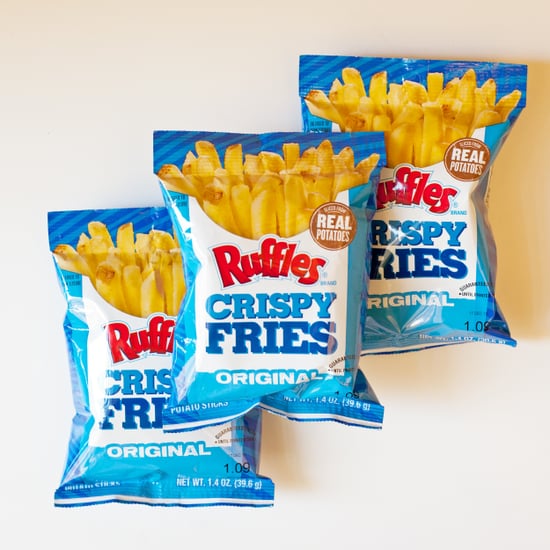 Crispy french fries: do you take 'em or leave 'em? The relevance of today's taste test is hinged on that one crucial question. If you immediately home in on the crunchiest fries of the bunch, then Ruffles's latest offering, Crispy Fries, might just be for you. Keep reading to learn how this hybrid chip/fry snack fared in a taste test.
These faux fries, which are notably similar to pommes frites in appearance, right down to the not-quite-uniform browning, nearly fooled us when we bit in. The Ruffles Crispy Fries possessed a salty, realistic flavor — they were a good stand-in for the fast food staple — although some were turned off by a subtly sweet aftertaste. Although half our taster pool was won over, many felt the lack of fresh-from-the-fryer warmth was an issue (one taster felt "like the sad girl who's housing her cold fries when she should just let them go.")
If you're a die-hard crispy fry fan, grab a bag, otherwise, you might be best off hightailing it to your favorite burger joint to acquire the real article.