Salmon Mousse Recipe
Impress With This Wildly Easy Salmon Mousse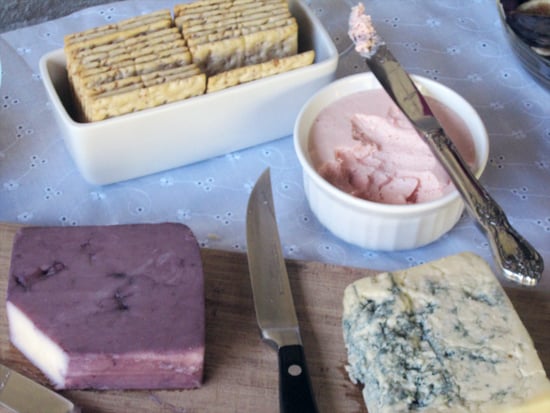 My favorite kind of appetizer is one that's deceiving; a dish that's impressive and will have your guests amazed at your culinary prowess. But really, you're the only one who knows how ridiculously easy it is to make. The perfect example? This smoked salmon mousse that's a wonderful addition to a cheese plate.
Upon hearing the title, one instantly envisions sophistication as smoked salmon is a glamorous ingredient. The word mousse is what leads the eater to believe it's a complex dish to put together. However, any good foodie knows that mousse can sometimes mean gelatin.
To make this luxurious spread that would be welcome at breakfast, noon, or night, all you have to do is blitz salmon, gelatin, sour cream, and lemon juice in a food processor. Then let the mixture set overnight, and voilà! Instant elegant appetizer. See just how simple it is when you look at the recipe.
Ingredients
1 teaspoon unflavored gelatin (from a 1/4-ounce envelope)
4 ounces smoked salmon, coarsely chopped
1 1/4 cups sour cream
1 to 2 tablespoons fresh lemon juice
Coarse salt
Fresh dill, for garnish (optional)
Crackers or baguette slices, for serving
Directions
Place 3 tablespoons cold water in a small saucepan, and sprinkle with gelatin; let soften, 5 minutes. Gently heat over low, stirring, just until gelatin dissolves; set aside.
In the bowl of a food processor, combine salmon, sour cream, and lemon juice. Puree until smooth; season with salt. With motor running, add slightly cooled gelatin mixture, and blend until combined.
Pour into two 8-ounce ramekins or bowls. Without touching surface, cover container with plastic wrap, and refrigerate until firm but spreadable, about 2 hours or up to overnight. Garnish mousse with dill, if desired, and serve with crackers or baguette slices.
Serves 8.
Information
Category

Appetizers, Spreads

Cuisine

French