San Francisco Bans Happy Meals
Banning Happy Meal Toys: Good Idea or Bad Idea?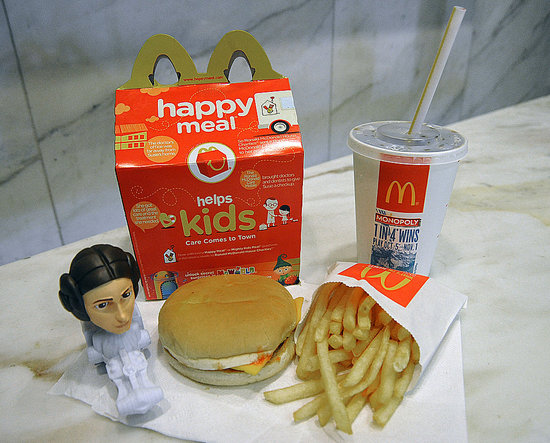 Yesterday in San Francisco, an intriguing law passed that involves McDonald's happy meal toys. The "Happy Meal Ban" is the latest governmental attempt to fight childhood obesity. In order for McDonald's to offer a happy meal toy, the meal must meet certain nutritional guidelines. The thinking behind the law is that if there's no toy with the meal, then kids won't be hungry to consume it. It's an interesting way to look at things, and I'm wondering if the ban will actually affect the weight and eating habits of the city's children. How do you feel about it?