Sandra Lee's Super Bowl Party Tips
Sandra Lee on Hosting a Stress-Free Super Bowl Party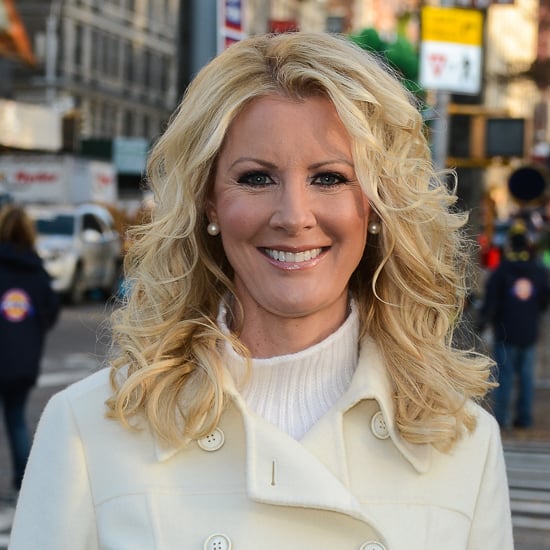 Sandra Lee stays one busy woman as the editor in chief of Sandra Lee Magazine; TV show host on Food Network, Cooking Channel, and HGTV; and cookbook author of over 25 titles, including her upcoming books Every Dish Delivers and The Recipe Box. When she's not in the kitchen or behind the camera, she's the spokesperson for LG. Sandra, who is currently in New Orleans on her LG Satellite Media Tour, took time out of her schedule to chat with me about how to set up a stress-free (yet memorable!) Super Bowl party at home.
Lay out a sandwich buffet: "Instead of trying to premake all the food, set up a buffet so people can serve themselves, even if it's just on the kitchen counter. Set up a muffuletta bar. Put out things like hard salami, provolone cheese, pepperoni, proscuitto or ham, basil leaves, butter lettuce, roasted red peppers, diced olives. You could do an olive tapenade and mix in a little mayonnaise so you have the creaminess. Depending on your budget and the availability of the grocery store, you could put out sliced avocado."
Set up a bloody Mary bar: "The most popular cocktail to make for the Super Bowl is a bloody Mary, so you can set out a bloody Mary bar. All you need are pitchers of tomato juice, a vodka, Worcestershire sauce, hot sauce or cocktail sauce, lime or lemon juice, celery salt, celery seasoning, and pepper. For the garnish, put out lots of celery stalks with the leaves, pickle wedges, and green olives."
Put chocolate-covered potato chip footballs on the coffee table: "Everyone loves Lay's potato chips. They have a baked version; dip each entire potato chip in melted chocolate chips and let them dry. Then beat together confectioner's sugar, a little bit of heavy whipping cream, and some vanilla. [With this icing] pipe on the laces of the football, and you have chocolate chip footballs."