Take two starchy pieces of something (be it bread or cookies), press them together with something special in the middle, and call it a sandwich! It's one of the most ubiquitous art forms there is. And luckily, the modern world has developed crazy variations on traditional sandwiches. We've compiled a list of our favorite ways to sandwich things together, sweet and savory, hot and cold.
Doughnut-Chip Breakfast Sandwich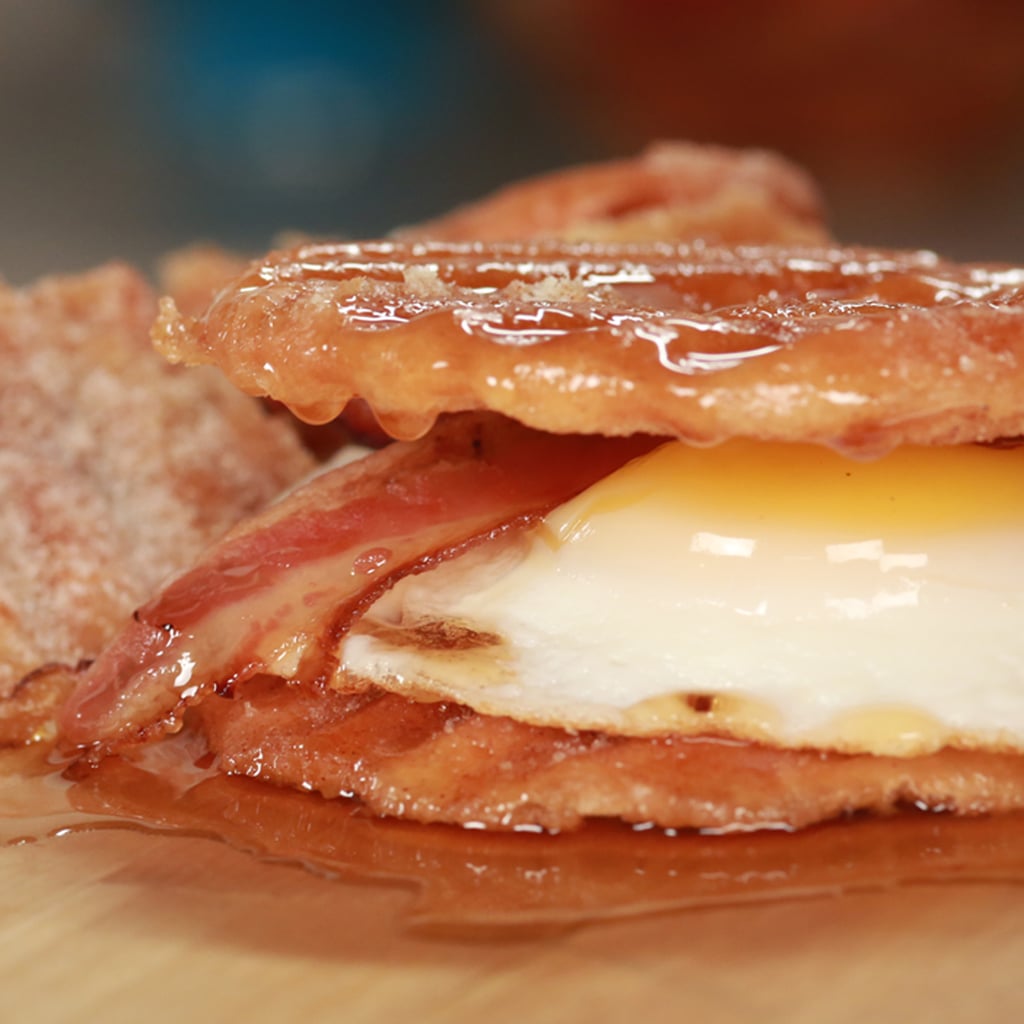 A crispy doughnut-chip breakfast sandwich [1] combines fried egg, bacon, and maple syrup for the ultimate hangover-squelching sammie.
Mint and Feta Pita Pocket
Go zen with your sandwich-making, and remember, sometimes less is more. Fill a pita pocket with fresh mint, feta cheese, and honey [2], and find sandwich nirvana.
Oreo Ice Cream Sandwiches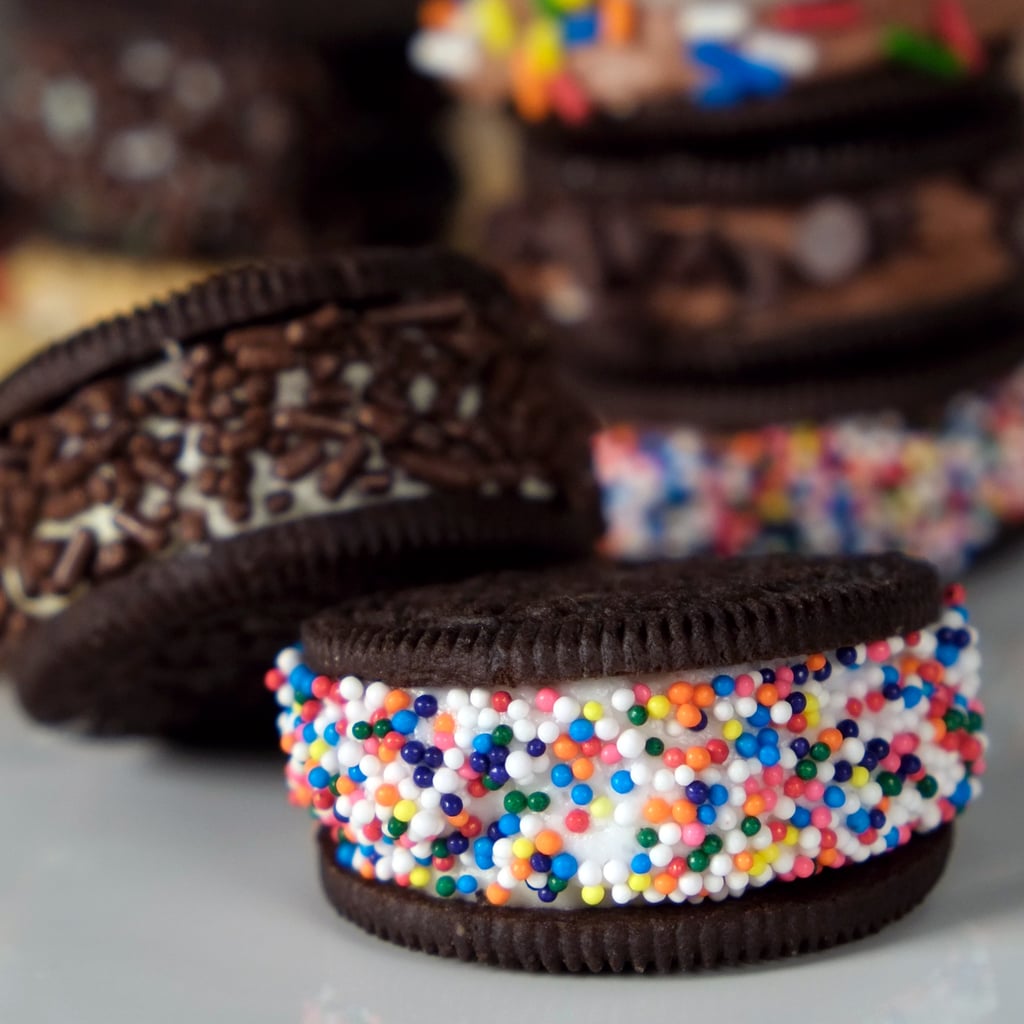 Some people may think the best way to eat an Oreo is to dip it in milk, but we think making Oreo ice cream sandwiches [3] is the way to go.
Berry Grilled Cheese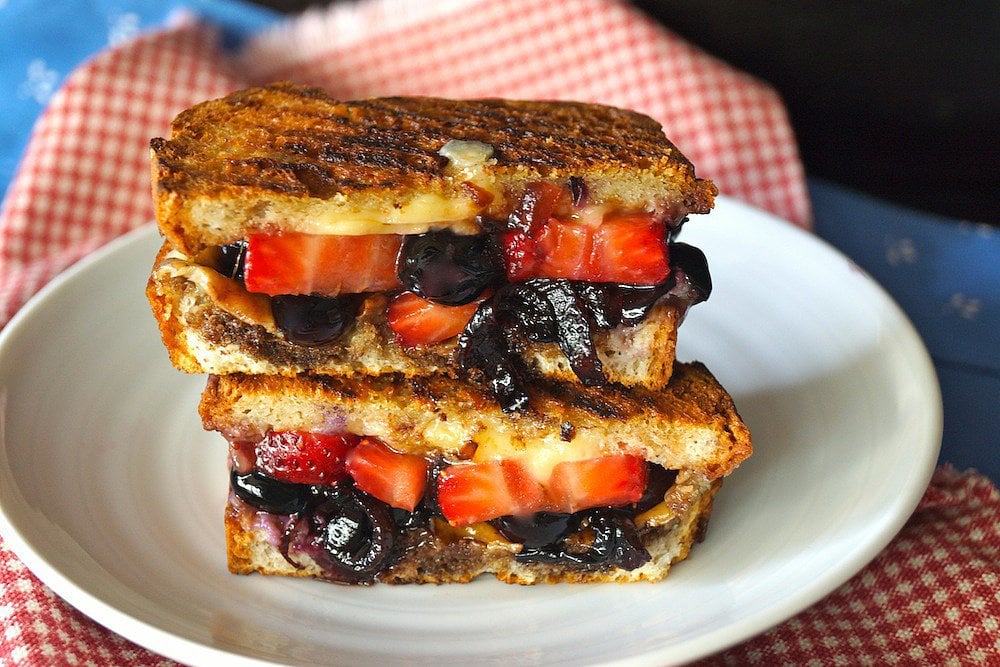 Bored of your grilled cheese routine? Then try this berry grilled cheese [4], stuffed with caramelized onions, blueberries, and strawberries.
BLFT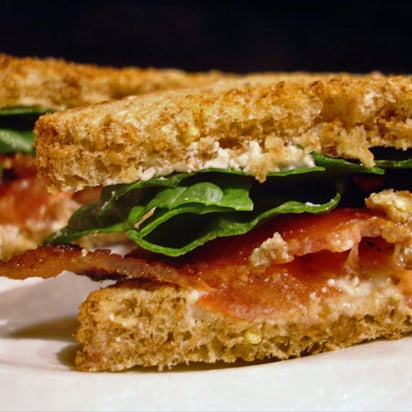 Betcha wondering what the "F" stands for in this BLT remix [5]. Alright, alright, it's a feta-cream-cheese spread to make the sandwich even more salty and umami-rich.
Grilled Cheese Waffle 'Wich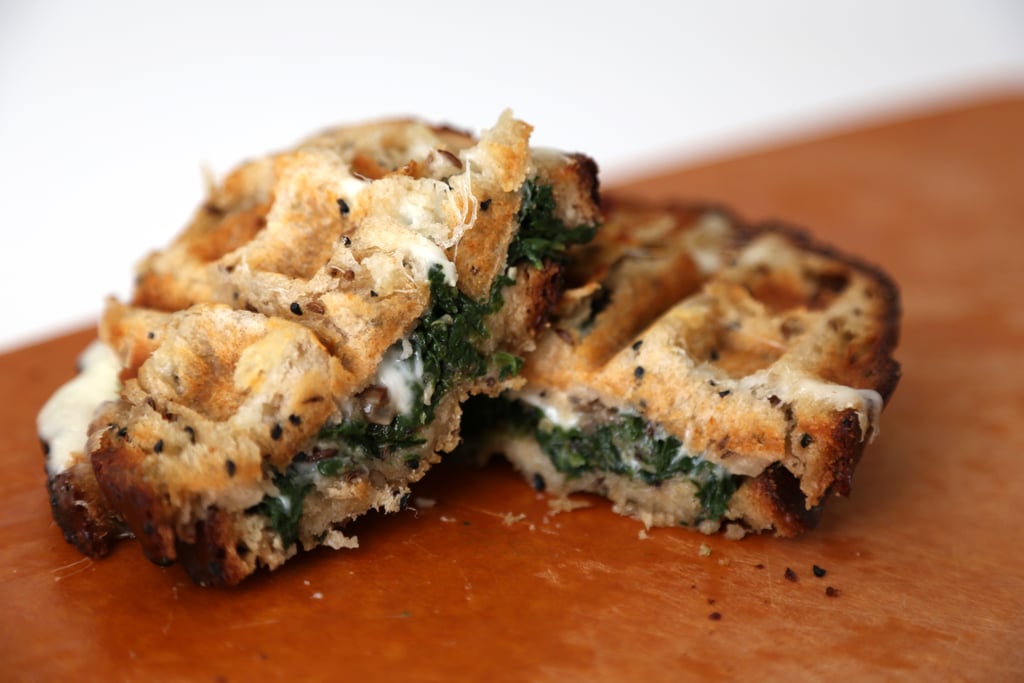 If you're feeling adventurous, try making a grilled cheese in a waffle iron [6]. Or, easier yet, heat up a few waffles and make a peanut-butter-and-jelly waffle 'wich [7].
Salmon Wasabi Sandwich
This sandwich [8] is inspired by a sushi roll, the classic salmon and avocado, with a spicy Japanese wasabi kick. Served on dark rye or pumpernickel bread, it also evokes bagels and lox.
One-Handed Turkey Sandwich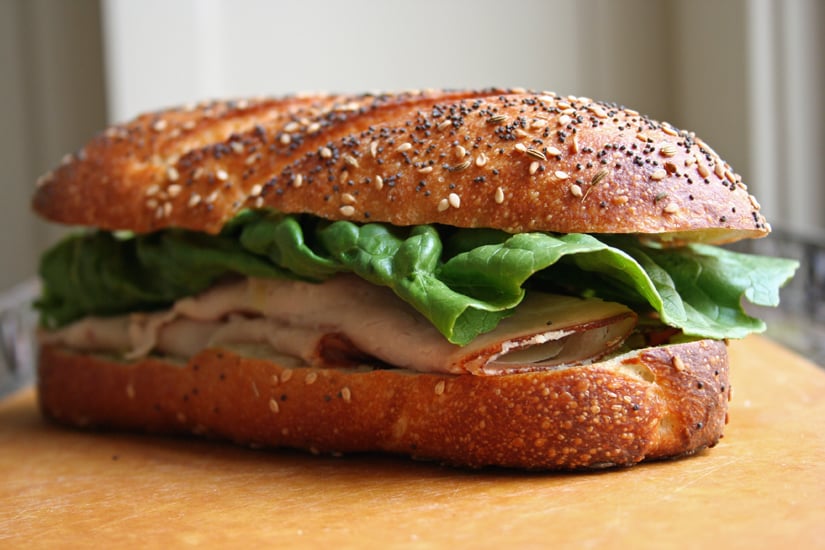 When you have one hand on the wheel, it's about time you start packing a turkey sandwich [9] specially designed to be eaten with one hand.
Buffalo Wing Hot Dog
Hot dog! We're taking chicken buffalo wings and turning them into hot dog form [10]. Fill toasted Hawaiian buns with chicken sausage slathered in a tangy, spicy Frank's RedHot-based sauce, blue cheese, and all the traditional buffalo wing fixings.
French Macarons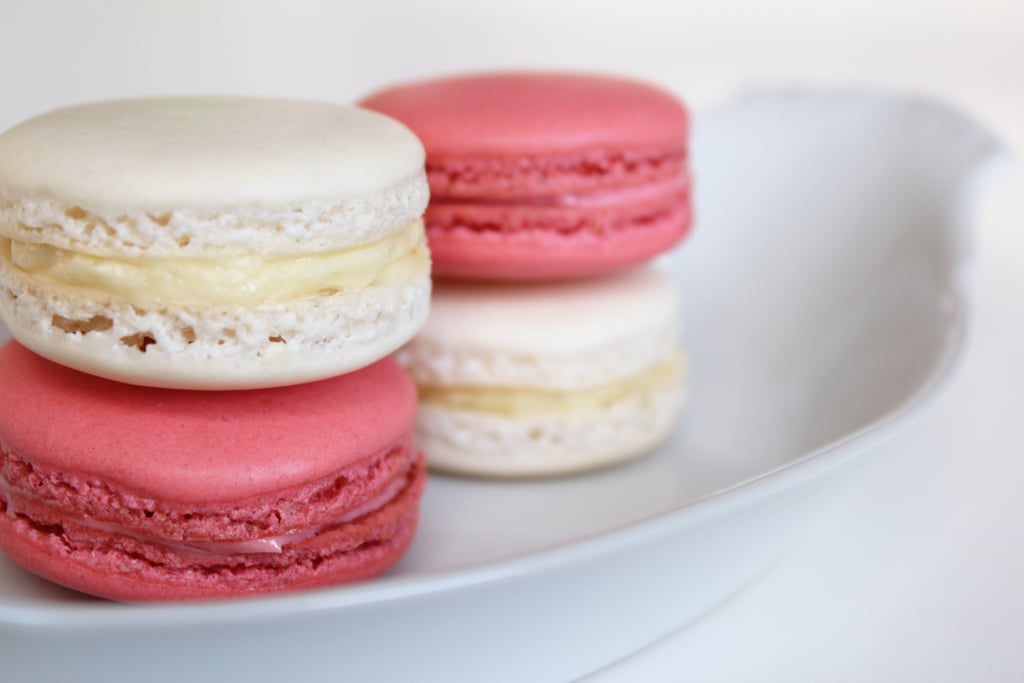 Sweet, pillowy French macarons [11] are technically sandwiches, right? Get the recipe right and prepare for friends, neighbors, co-workers, heck, the whole world to bow down to your baking skills.
Cheesy Mac and Rib Melt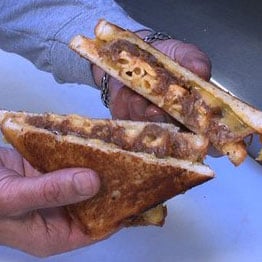 LA's Grilled Cheese Truck [12] is famous for its mac-and-cheese — wait for it — grilled cheese sandwiches [13] with a layer of sweet pulled pork.
Ham (Egg) and Cheese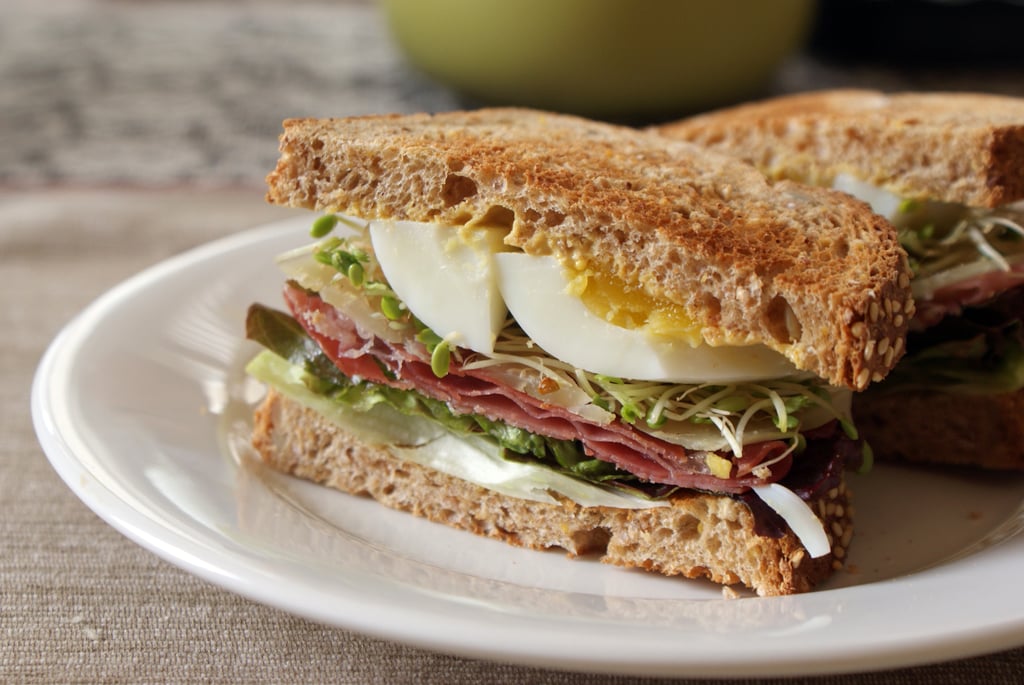 This reinvented ham and cheese [14] adds egg and sprouts to the mix.
Ice Cream Sandwiches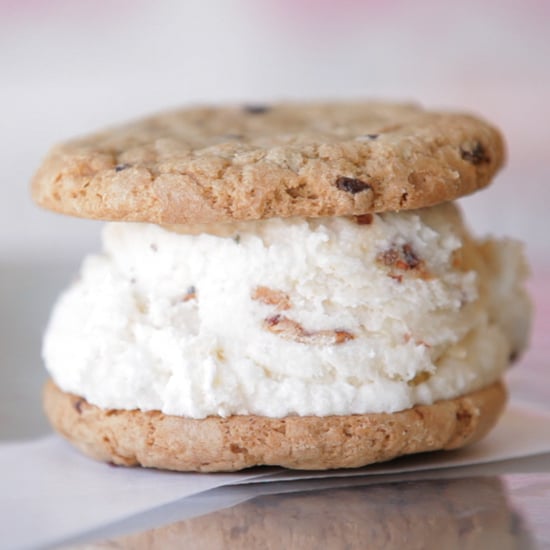 Sure, cookies and ice cream are decadent treats in their own right, but sandwich the two together and the magic really happens. Use store-bought cookies and ice cream, or if you're looking for a project, print out the fig balsamic ice cream [15] and red velvet cookie [16] recipes.