Sandwich Tips From Jeff Mauro
Jeff Mauro on What Makes His Sandwiches King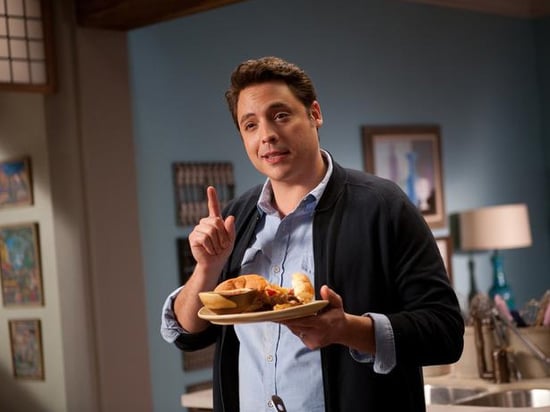 We just got off the phone with Jeff Mauro, season seven winner of Food Network Star and host of Sandwich King on the same network.
On his show, the approachable chef empowers us to make gourmet — but no-fuss — sandwiches at home. For Chef Mauro, it's more about purchasing fresh, high-quality ingredients than stuffing a sandwich with 20 fixings. Find out what you should always store in your pantry and what makes up his favorite sandwich.
Pick a peck of peppers: "Peppers really add so much to a sandwich without additional fat or calories. I think you need at least three kinds of jarred peppers in your fridge: a pickled vinegary pepper such as a jalapeño or a cherry pepper, an oil-packed pepper like a hot giardiniera pepper, and then something with a good amount of texture like a sport pepper or a whole pickled jalapeño."
Cure your own meat: In-house meat curing is a big thing these days and for good reason: "Good classic places are doing it like Lagers in LA, Katz's Delicatessen in NYC, and even in Chicago, there's maybe two places you can get quality, house-cured, hand-cut pastrami. I think people are going to start paying attention once they taste the real deal. People all over the country will crave it."
You can never go wrong with the Holy Sandwich Trinity: "People ask what my favorite sandwich is," Jeff says, "and it's pastrami on rye, and I'm talking good, house-cured, hand-cut, perfectly fatty and meaty, spicy pastrami on good, fresh rye with a smear of mustard and maybe a slice of Swiss if I'm feeling adventurous." We couldn't agree more: it's impossible to go awry with that combination.
What are the sandwich rules you go by?
Source: Food Network