Sandwich Trends From Quiznos
How Quiznos Brings Sandwich Trends to Market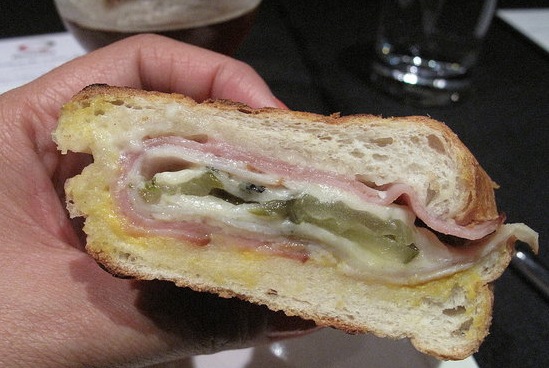 As vice president of culinary development for the sandwich chain Quiznos, Zach Calkins spends the majority of his time in the test kitchen with two other people and amidst various recipes for bread, stocks, and sauces. But he also spends time out in the field, researching the way locals eat and keeping an eye out for new trends.
At a recent beer pairing dinner, Zach gave us insight into how a nationwide eatery translates the food world's biggest hits into menu items that successfully appeal to Quiznos's customers. See case studies — including what works and doesn't — when you read on.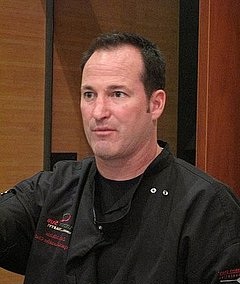 Pesto: Although educating customers about pesto was once a challenge, consumers are no longer intimidated by it. Case in point: the successful Pesto Turkey Bullet, which was inspired by sandwiches at European train stations. Calkins hopes he can do the same to make other condiments such as tapenade more accessible.
Buffalo chicken: When Quiznos saw a mountain of untapped opportunity for the cult buffalo chicken flavor, they rushed to get a new sandwich to market in under the typical six- to seven-month process. Now they're remorphing the sandwich, tweaking the recipe to have more heat and less flavor.
Cuban sandwich: Quiznos's developers hit up Miami to check out these sandwiches, typically made with buttered Cuban bread. But a single-purpose bread wouldn't have made sense from a logistical standpoint, so the chain uses its toasted Italian White Artisan Bread and mayonnaise in lieu of the butter.
Porchetta: Porchetta's blown up in 2010, and Zach fell in love with the RoliRoti porchetta sandwiches at San Francisco's Ferry Building. But equipment issues would prevent anything like crispy roast suckling pork from ever making the cut. Instead, he thinks about how he can achieve a similar texture with a combination of existing products: chicken breast and bacon, perhaps?
Burrata: Calkins tries to think about how lesser-known artisanal products like burrata might make it onto a Quiznos's submarine. Rather than featuring an unknown ingredient like burrata on his menu, he's working on something for 2011 that would have more mainstream recognition: "Something like 'creamy mozzarella,'" he says.
Today's molecular gastronomy rockstars may garner all the accolades, but coming up with a way to feature fresh concepts under the restrictions of cost, supply chain command, and mainstream acceptance? Now that's forward thinking.