Savory Shortbread Recipe
Killer App: Parmesan, Black Pepper, and Thyme Crackers
If I could distill just one entertaining tip to y'all, it would be this: don't mess with what's not broken. Meaning: find a few can't-fail, easy-to-prepare recipes, and rely on those as the backbone for your party spread. Sure, you might change little things up from occasion to occasion, but knowing that at the very least a few things will turn out according to plan provides much-needed peace in the midst of frenzied party setup.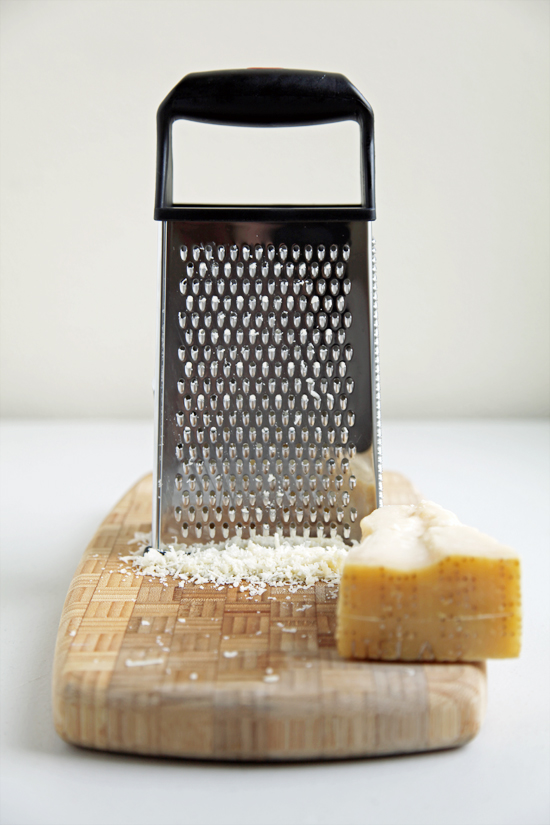 These piquant, herb-flecked crackers are my go-to entertaining appetizer. Not only do they make an appearance at nearly any get-together I host, they're also a go-to potluck contribution, and even make for an easy-to-transport hostess gift. Most importantly, they are universally crowd-pleasing, can be prepared ahead of time, and are almost always the first snack to go.
One last tip: if you'd like to make these crackers ahead of time (aside from baking them off), wrap the dough log a second time in heavy-duty tinfoil, and keep it in the freezer until it's time to bake. Additionally, they're a good candidate for baking off only a few at a time — return the remaining dough to the freezer for another day.
So what are you waiting for? Make these today, so you'll be confident in their preparation come the next party you host.
Parmesan, Black Pepper, and Thyme Crackers
Adapted from Ina Garten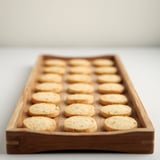 Ingredients
8 tablespoons unsalted butter, at room temperature
3 ounces (about 1 1/4 cups) grated parmesan
1 cup all-purpose flour
1/4 teaspoon kosher salt
1 teaspoon chopped fresh thyme or rosemary leaves
1/2 teaspoon freshly ground black pepper
Directions
Using the paddle attachment on a stand mixer, beat the butter until creamy. Scrape down the bowl with a rubber spatula. Add the parmesan cheese, flour, salt, thyme, and pepper, and beat until it clumps together into a ball, pulls away from the sides of the bowl, and few, if any, loose crumbs remain.
Turn the dough out onto a large sheet of plastic wrap, knead it a few times until a smooth ball forms without any major cracks, and roll it into a 13-inch log.
Wrap the log tightly in plastic wrap and freeze for 30 minutes, or until firm. While the dough chills, preheat the oven to 350ºF.
Slice the log into roughly 1/4- to 1/2-inch pieces (just make sure they're all the same thickness). Place the dough slices about an inch apart on the half-sheet pan and bake for 16 to 22 minutes (depending on their thickness), or until firm and golden brown.
Makes 30 to 40 crackers.
Information
Category

Snacks, Crackers

Cuisine

North American