Say Cheese! Cheddar and Guinness Welsh Rarebit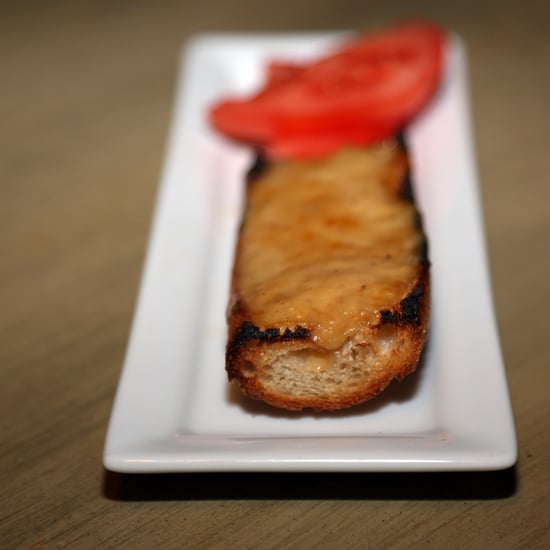 In America, we'd probably call it an open-faced grilled cheese sandwich, but across the Atlantic in the British Isles, it's known as Welsh rarebit (also called Welsh rabbit). The dish consists of a beer and cheese sauce that is poured over a slice of toast. Dating back to 300 years ago, rarebit first made its appearance in taverns across Ireland and England. Who wouldn't want to pair their ale with a cheese toasty?
While there are various renditions of rarebit, this particular recipe features Guinness and Irish cheddar to make it St. Patrick's Day-appropriate. The cheesy spread doesn't look very appetizing after a whirl in the food processor, but after a trip to the broiler, it emerges bubbling, gooey, and impossible to resist. Comforting like the American classic but with bolder flavors from the beer, mustard, and cayenne, it's like a grilled cheese, all grown up.
Try this recipe for Welsh rarebit with an Irish twist.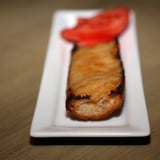 Ingredients
2 baguettes
1 pound Irish cheddar, like Kerrygold, cut into 1-inch cubes
3/4 cup dark beer, like Guinness
2 garlic cloves, minced
1 tablespoon Dijon mustard
1/2 teaspoon cayenne
Salt, to taste
1-2 slicer tomatoes, cut in 1/4-inch half-moon slices
Directions
Cut each baguette width-wise in half. Then cut each half into 3 pieces.
In a food processor, combine cheddar, beer, garlic, mustard, and cayenne and grind until a smooth paste forms. Salt to taste.
Preheat broiler oven setting. Spread beer cheese over baguette pieces and arrange them on a rimmed baking sheet, lined with aluminum foil.
Broil for about 2 minutes, rotating pan once, or until cheese is bubbling and browned around the edges. Serve with tomato slices.
Serves 6.
Information
Category

Snacks, Cheese

Cuisine

English/Scottish/Irish