Say Cheese! Monterey Jack Quesadillas Named for the coastal California city, Monterey Jack cheese was first created by Franciscan friars in Monterey, CA, in the 1800s. Like cheddar, the cow's milk cheese is incredibly versatile. The most common kind is unaged, although aged or dry jacks are becoming more popular. The semisoft cheese has a mild flavor and good melting properties. Aged jack cheese is firmer and good for grating with a sharper flavor.
Jack cheese is often used in Tex-Mex cuisine, to see how I made these easy but tasty quesadillas that are perfect for Cinco de Mayo,
.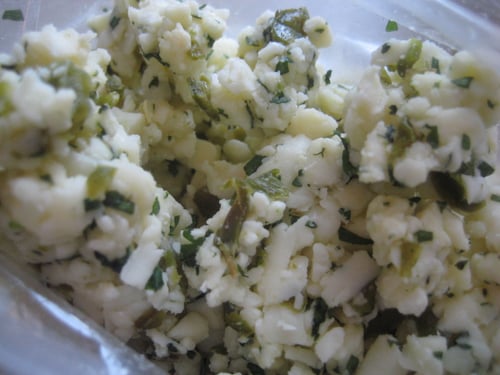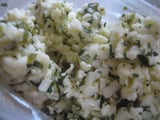 Ingredients
2 medium roasted or grilled jalapenos, halved lengthwise, seeded, and thinly sliced crosswise
2-2 1/2 cups shredded Monterey jack cheese
1 tablespoons chopped cilantro leaves
4 (6-inch) flour tortillas
Salsa, for serving
Directions
Combine chiles, cheese, and cilantro in a medium bowl and toss to evenly mix.
Heat a seasoned cast iron skillet or a large frying pan over medium heat. Add 1 tortilla and cook until soft, about 15 to 30 seconds.
Add 3/4 cup cup cheese mixture and cover with another tortilla like you would a sandwich. Cook until cheese is melted and tortilla is golden brown, about 1 to 2 minutes. Flip and cook on the other side until the cheese is melted and the tortilla is golden brown. Repeat for remaining quesadillas. Cut each quesadilla into 4 wedges and serve with salsa.
Serves 2.
Information
Category

Appetizers, Finger Foods

Cuisine

Mexican