Scotchy Scotch Scotch Ben & Jerry's Ice Cream Review
Get the Scoop on Ben & Jerry's Anchorman Ice Cream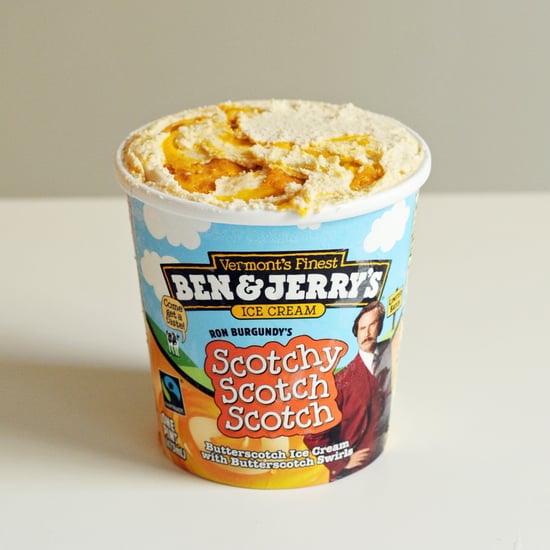 It's finally here, the premiere of Anchorman 2: The Lengend Continues. Anxious to find out what antics Champ, Brick, Brian, Veronica, and Ron are up to now? We are too. But before we catch the movie, we'll whet our appetites for the belly laughs that are sure to come with the latest Ben & Jerry's creation: Ron Burgundy's Scotchy Scotch Scotch ice cream.
From the mouth of Ron Burgundy himself, "Scotchy, Scotch, Scotch is a delicious ice cream, and I hope Ben and Jerry consider my other suggestions, malt liquor marshmallow, well liquor bourbon peanut butter, and cheap white wine sherbet." We might not be on board with Mr. Burgundy's other flavor suggestions, but we eagerly dug into a pint of his rich, butterscotch-swirled ice cream. Before we get into flavor specifics, let's relive the magic that inspired the latest B&J's pint: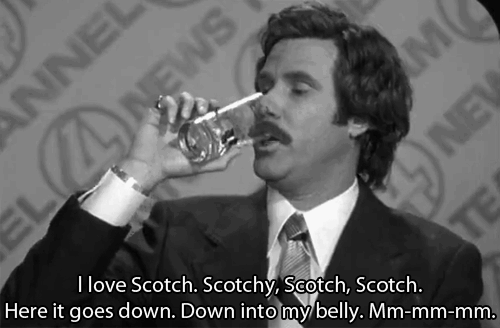 Find out if it lives up to our high expectations.
Expecting a peaty, Scotch whiskey-infused scoop? Scotchy Scotch Scotch isn't that; instead, Ben & Jerry's went with a more approachable, alcohol-free flavor: butterscotch. Each pint is packed with a rich butterscotch ice cream base dosed with a crunchy, even butterier butterscotch swirl. We loved the textural contrast between the creamy ice cream and crunchy candy swirl but found the flavor to be almost too intense. Each supersweet bite had us wishing it had a bit more salt to balance the flavor out. Still, take that with a grain of, well, salt: our office managed to polish off three pints in one afternoon.