Scott Conant of Food Network's Chopped Doesn't Hate Red Onions
How to Prepare Onions the Scott Conant Way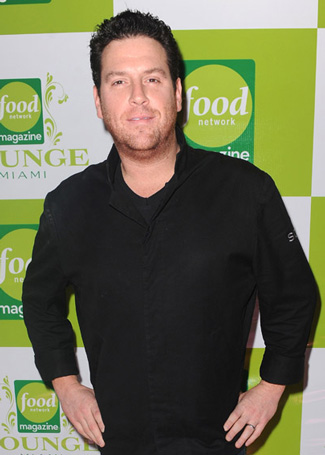 When I met Scott Conant of Food Network's Chopped and 24 Hour Restaurant Battle, the first question out of my mouth had to be about the onions. The chef and restaurateur's notorious criticism of raw, red onions is so well-documented that even Facebook runs rampant with pages like, "Shut up, Scott Conant, we don't care if you have an aversion to raw onions!" But Conant wants to set the record straight: he's not raising any stink over red onions.
"I don't hate red onions . . . I have a lot of them on my menu," he explained. "There are big things that get edited out of these [TV] shows. When I explain my thought process on red onions, all too often, what happens is, is that it's not interesting — what's interesting is the reaction."
You heard it from Scott Conant himself: he doesn't dislike onions. A few ways chef Scott likes to prepare onions, when you read more.
Caramelize them. Conant declared that "caramelized red onions are delicious!"
Pickle them. "I have a raw yellowtail dish, and I serve it with marinated red onions; they're raw but they're pickled in water, salt, and vinegar. I serve it with ginger oil, crushed red pepper oil, and microgreens."
Use them in just about everything . . . "I have an onion component in almost every single one of my dishes, because onions provide depth of flavor, sweetness, a lot of different things."
. . . But just be sure to do something to tame them. "[Red onions] are overly assertive," the chef explained. "They make your flavor profiles more one-dimensional. My point is that you should do something with it. Nuance the flavors of red onion as well. Don't just cut it up and put it on top of something . . . soak 'em in ice water, salted water, acidulated water . . . just do something with those onions!"