Seitan Fajita Recipe
Seitan Fajitas
This story was written by member girlA and comes from The Dairy Free Diva Recipe Exchange group in the YumSugar Community.
I love that there is a tasty alternative to meat! Even my husband went so far as to say that he liked these better than chicken. This...coming from a man who absolutely loves chicken! Maybe it's because seitan really, truly has the same texture and similar flavor to meat, particularly chicken, but none of the saturated fat, hormones, and antibiotics. These were super easy to make and I served them with a scoop of refries with rice cheddar melted on top. Talk about a yummy, protein-packed meal!
To get her recipe, keep reading.
Seitan Fajitas
Original recipe
Ingredients
2 pkgs seitan, break up or slice into pieces (I like Westsoy brand)
1 Tbs olive oil
1/2 large red onion, sliced
1 large red bell pepper, sliced into thin strips
3 cloves minced garlic
1 packet fajita mix + 1/2-3/4 C water
Tofutti sour cream
Rice cheese, shredded, cheddar flavor
cilantro, chopped
Salsa
sliced avocado (optional)
Flour tortillas (I like Whole Foods brand--organic and small. They come in whole wheat, fat free and Homestyle (white). I like the taste and that they are the perfect size. Small, so I don't feel like I have to load up a large tortilla. I can always make 2 if I want more).
Directions
Saute onions and garlic in olive oil until tender, 3-5 mins. Add seitan and saute for 10-12 mins. Combine the fajita mix with the water and add to the pan. Coat veggies and seitan and cook for 2 mins on med-high heat. Reduce heat to low and cover for about 3 mins.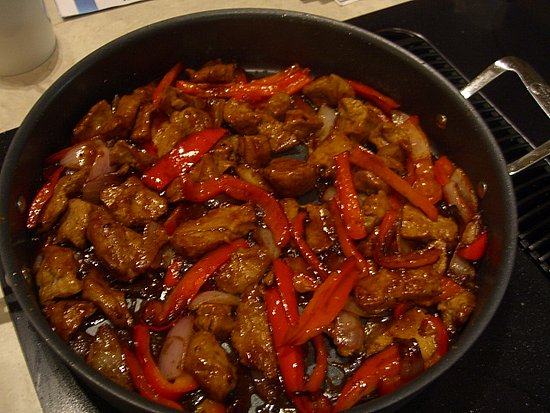 I like to spread a Tbs or so of Tofutti sour cream on a warmed tortilla, then add a bit of cilantro, then seitan mixture and top with rice cheese and salsa. If I have avocado, I'll add 1-2 slices on top. Roll up and enjoy!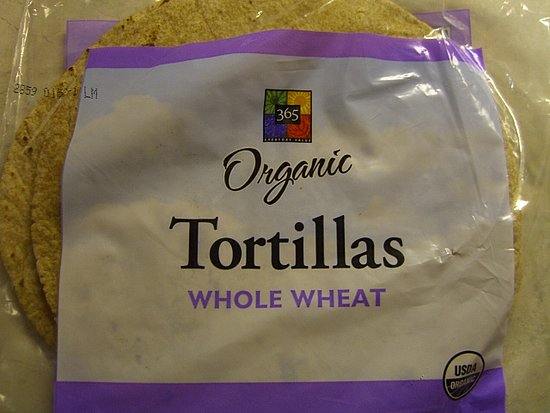 Information
Category

Other, Main Dishes