Shock Top Pumpkin Beer Review
A Seasonal Beer That Tastes Like Pumpkin and Spices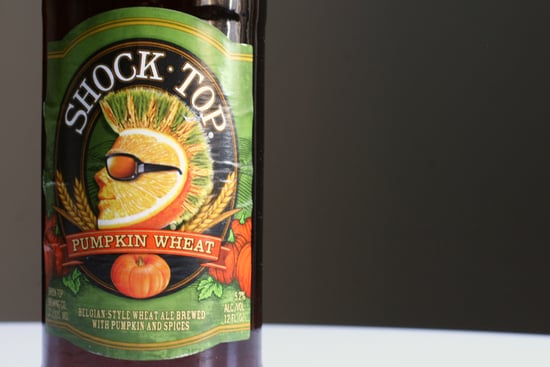 We found a pumpkin beer that you can find in stores, but here's one that actually tastes like pumpkin and spices: Shock Top Pumpkin Wheat Ale ($8 for six-pack).
There was a huge dichotomy between those who found the beer to be a good representation of a Belgian-style wheat ale and others who considered it too bitter for that brew style. Many tasters expected it to be soft and creamy like a Hefeweizen and were disappointed by its sour flavor notes.
Still, several drinkers could detect the pumpkin and the spices without the flavors overwhelming the wheat beer. Others described the beer as a "nice balance between wheat beer and pumpkin flavor"; GeekSugar editor Kelly Schwarze even suggested dipping the rim of a pint glass in cinnamon sugar and sprinkling the beer foam with nutmeg. We think that sugary-spiced goodness would help cut the bitterness and enhance the Fall-forward flavors already in the glass. Pumpkin beer latte, anyone?