Shopping at the Salad Bar
Shop For Ingredients — at the Salad Bar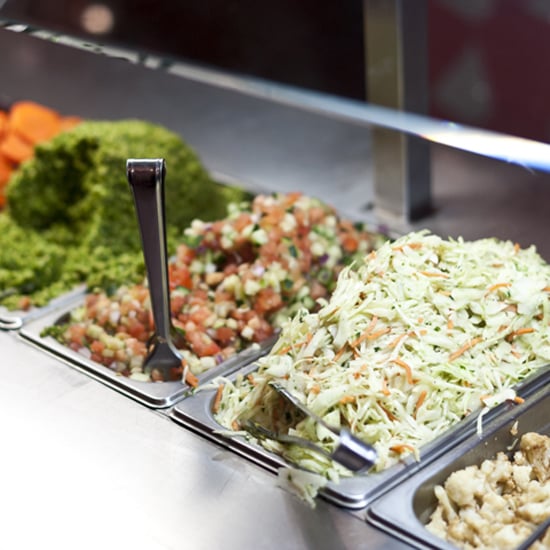 Ever find yourself needing just a bit of one or a few ingredients? Us, too. (Adding some cranberries to apple pie comes to mind.) The next time you're in that situation, consider heading to the grocery store salad bar. Rather than spending — and potentially wasting — more on larger quantities, hit up your local supermarket's salad spread for specific, small amounts of items like grilled chicken or sunflower seeds. The best part is they're already cooked and cut, which saves you time on your recipe prep.
We use the salad-bar drive-by trick for hard-boiled eggs, blanched green beans, and potatoes in Nicoise salad, or for queso and pico de gallo in tacos for two. But remember to keep a few things in mind: You'll pay per pound, so try to avoid heavy items that might be cheaper if you bought them whole or fresh. Lighter toppings, like cheeses and bacon bits, are the safest bet. Lastly, don't forget to separate your items into different boxes so as not to mix them together.
How's that for a new kind of takeout?